Skully Makes A Feature Laden Helmet Called The AR-1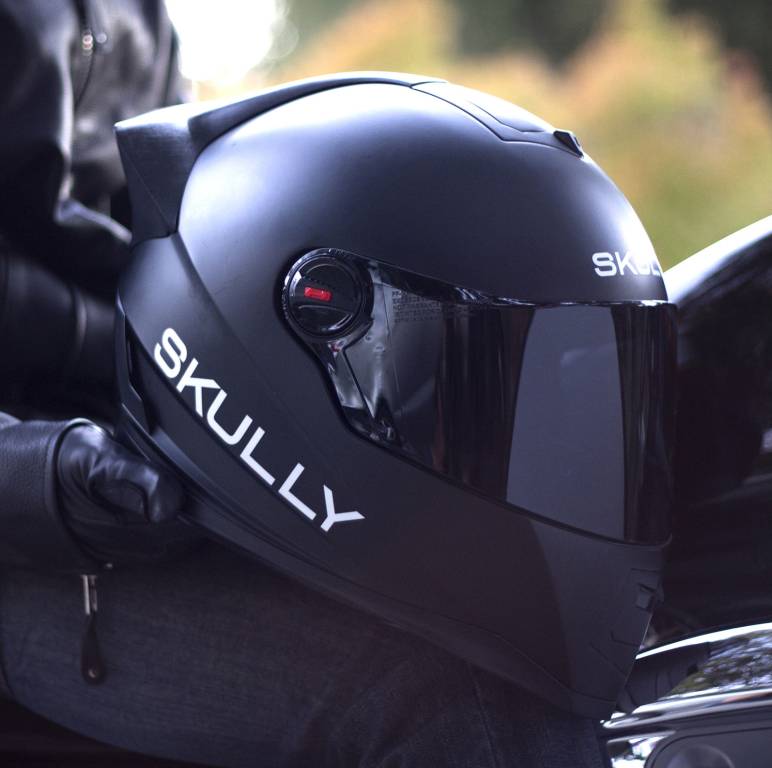 Helmet is the most vital part of the entire set of gear we wear. Without it, everything else seems useless at times. Primarily because our body's main part is our brain which is inside our skull and is responsible for everything. Right from me writing this or you reading this is done by our brains and likewise it has to protected in the best possible way. You can find helmets worth Rs. 4000/- to Rs. 4 lakhs to protect your head. However, time has come that people want features in their helmets too. So people ask questions like how is the visor, what quality is it and what material is it made off, etc. etc.
Skully is known to make good helmets and now they have come up with a revolutionary product. Skully has created a helmet which is codenamed as AR-1 or Augmented Reality Motorcycle Helmet. This helmet has what it takes to make your ride even more easier and far more enjoyable. The Skully AR-1 has features such as Heads-up Display which shows you where to focus and how to counter blind spots. The backside of the helmet has a rear view camera, which gives you a 180 degree view of what's behind to keep you protected and informed of what's going on without distracting you just like in a car.
Needless to say, the HUD has been connected to a navigation system which is accurate and shows you markers on where to take turns and has audible notifications system too. Smartphone connection is also done to make you receive calls without getting your hands of the handlebar and with a simple voice command you can disconnect the call too. The same way you can turn music on and off without getting distracted or stopping. As part of the navigation system, it can tell you if there is a traffic jam and it also informs you of the weather. Most of these things are part of the navigation system these days.
Key features include a lightweight and aerodynamic shell with a 3D laser-cut foam for a perfect fit. The helmet has fully adjustable flow-through ventilation and is anti-scratch, anti-fog and comes with an anti-glare face shield. It also has a quick release chin strap and visor, 180 degrees wide angle rear view camera, heads-up display system with voice control, visual GPS navigation, Bluetooth connectivity to smartphone and internet connectivity via smartphone. The helmet is not yet rolled out but Skully is calling official beta testers to test it for them before they launch it. The best thing to happen to motorcycling? Absolutely!
[youtube:https://www.youtube.com/watch?v=b7AYfq9uIY8 540 375]