Smart Fortwo Influenced The Tata Nano?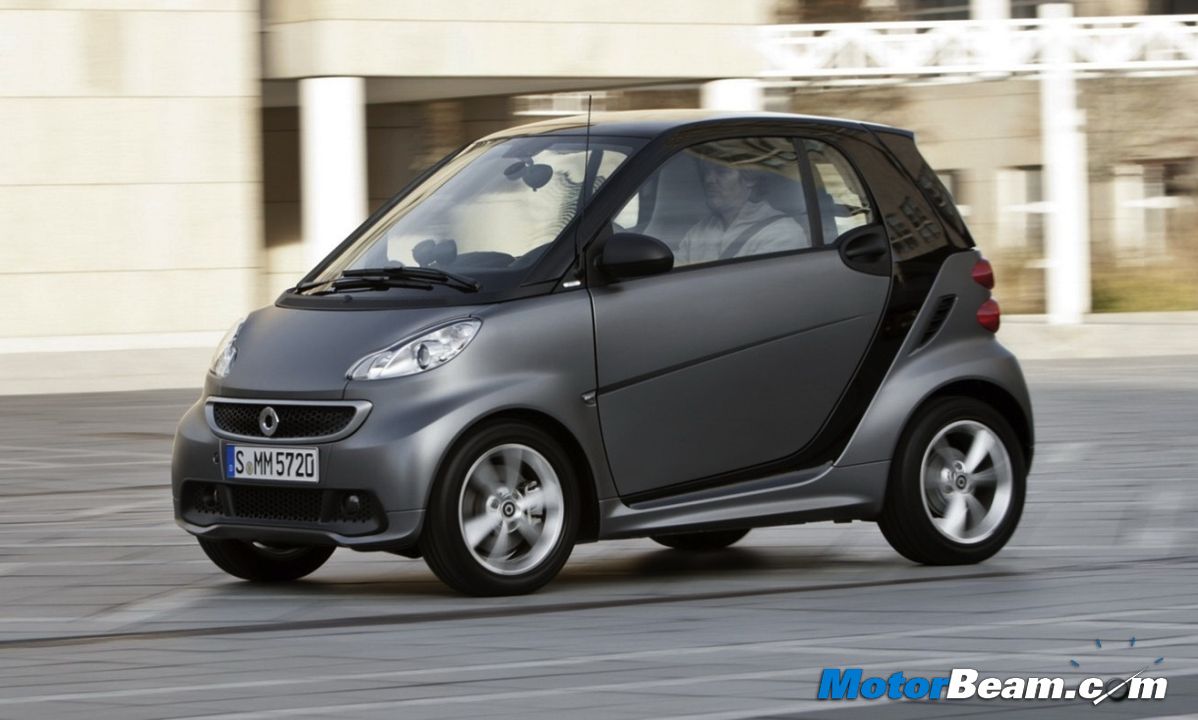 Benchmarking is not new in the automobile industry but what happens when you make a product which creates an entirely new segment. Well you then benchmark a similar body style as your new product. This is what Tata Motors seems to have done with the Nano. The company has taken influence for the world's most affordable car from the world's most expensive 2-door small hatchback. Yes, Smart makes very small cars and promotes them as practical alternatives for city conditions offering easy manoeuvrability and requiring low parking space.
On our recent visit to Tata Motors' Pune plant, we saw quite a few cars parked at the Engineering Research Centre (ERC) including rivals of the Indica, Manza, Safari and Aria (we didn't click pictures as it wasn't permitted at the ERC). There was a Smart ForTwo parked there too which seems to have influenced the Nano to quite an extent. Styling wise, maybe the Tata Nano takes a slight cue from the Fortwo but it's basically the layout which seems to have influenced the Nano to a great extent.
The Smart Fortwo is a rear-engined, rear-wheel drive car. The original model which was launched in 1998 came with a 599cc, 3-cylinder engine. The Tata Nano is a rear-engined, rear-wheel drive car with a 624cc, 2-cylinder engine. Now the similarities between both these cars might be just pure coincidence or maybe Tata Motors actually got some ideas from the Fortwo? There is nothing wrong with the unconventional placement of the engine on the Nano as long as the vehicle is able to offer frugal performance.
Smart has revised the Fortwo over time and the vehicle is now in its second generation with electric options available as well. Smart was founded in 1994 and was intially backed by Volkswagen. However it was taken over by Daimler (parent company of Mercedes-Benz). The most popular car from Smart is the ForTwo and the company also produces Smart Forfour and other various body styles of these vehicles including coupe and cabrio versions.
Smart has been on a decline in many markets as the high cost of purchase doesn't appeal to people when you can buy bigger hatchbacks for cheaper prices. Smart is trying its best to lure customers and their latest ad deserves applauds, have a look at it below and tell us what you think?
[youtube:http://www.youtube.com/watch?&v=r0dkjtQdJzI 540 375]