'Stella' Is The World's First Solar Family Car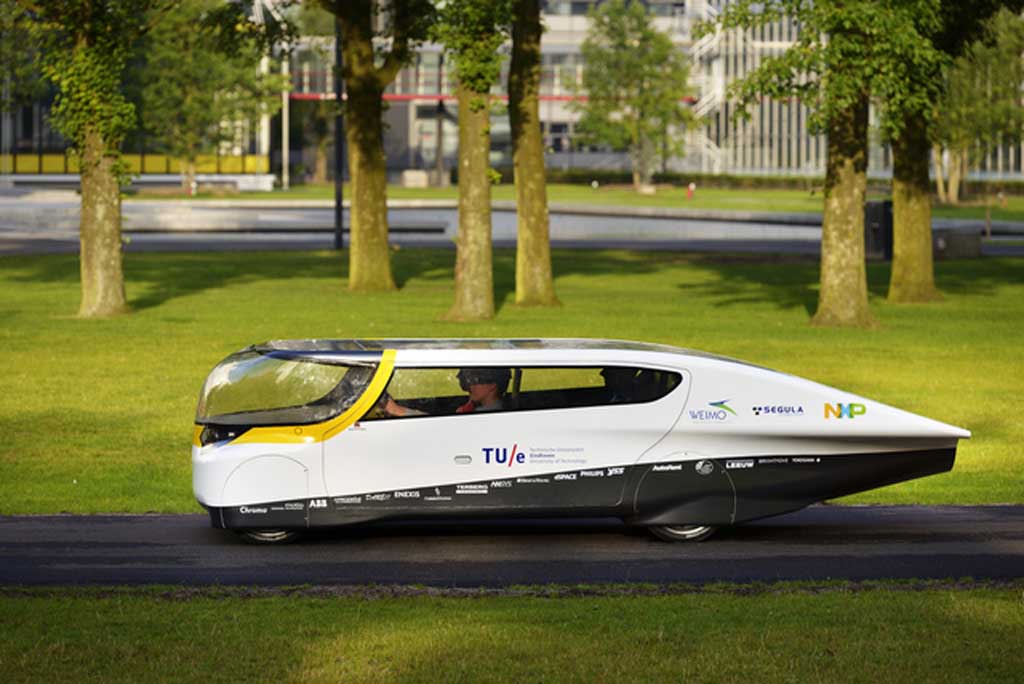 The new milestone that has recently acclaimed in the field of alternative fuel is the new family car, named as 'Stella' that runs on solar energy. Solar Team Eindhoven, a group of 22 students from the Eindhoven University of Technology, Netherlands, has built the Stella which is the world's first solar family car which carries four full grown adults in its cabin. Solar Team Eindhoven has tested the Stella with full passenger capacity and the technical specs result that the team has revealed are astonishing.
The Stella has a total range of 600 kms in one complete charge and the solar cells that are used to charge the vehicle produces more electricity on an average than what the car requires. In this way the excess energy can be returned to a power grid that makes it a 'energy-positive' car. The Stella also features intuitive steering, LED strip lights and a touch screen display that features different operation buttons. Intuitive driving is enabled by a steering wheel that expands or contracts depending on the speed at which you are driving the vehicle.
The team has twenty two students who are specialized in six different energy and automobile departments. The team has invested over one year to build the Stella and the efficient development has proved the possibilities of powering future family cars with solar energy. The team is very enthusiastic about the development of their project and has also decided to design the car more aerodynamically by taking light weight materials like carbon and aluminium in use.
The Stella will be approved by the road authorities to allow use on public roads and the team is also preparing to take the Stella for World Solar Challenge that will be held in Australia from 6th to 13th October this year.