Students Develop Motorcycle With Zero Turning Radius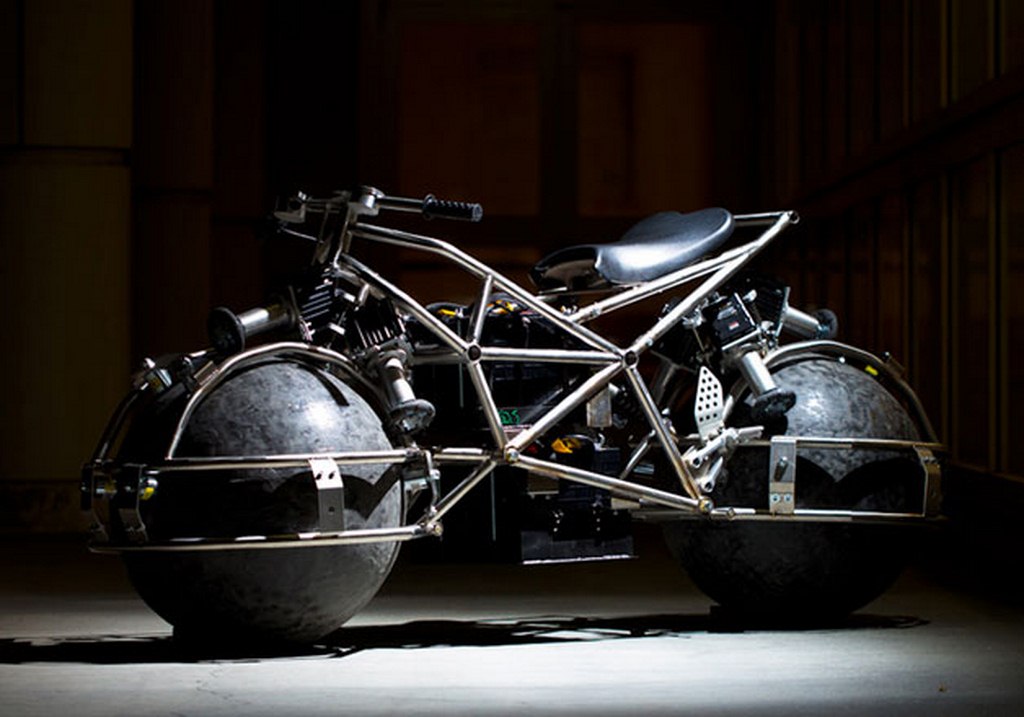 A group of engineering students at San Jose University have come up with a concept of spherical drive motorcycle which will have zero turning radius. Shocked but its true, the prototype is in the final stage of development. The team motivated by Segway's concept of self-balancing technology thought of applying the same concept in motorcycles to validate the concept. The team consisted of three engineers – Max Ratner, Henry Li and Andrew Parmar. They decided to apply the concept of omnidirectional drive system to the motorcycle. After brainstorming for days, they came up with the final design consisting of two massive spheres enclosed in a tube cage.
The spheres are controlled through three electric motors which provide inputs through software for keeping the rig vertical which gives a zero turning radius. The bike requires no special skills for riding and could also be ridden by physically handicap people, which is a major advantage. Apart from it the spherical drive, it also offers advantages of computer-aided crash avoidance and parking. The team is also working on feasibility of applying its concept to fork lift where maneuverability is a big advantage.
The team has got the support from some local sponsors in the form of cash and development support. The first prototype is in final stages and requires only some software programming and then it will be ready for demonstration. The team is aware of disadvantages and are working to minimize the same. The students are getting appreciation from all the corners for their effort and have motivated their fellow engineering classmates to work on creative ideas and execute them without fear of failure.
[youtube:http://www.youtube.com/watch?v=Z83VYdTVbVg 540 375]