Super Cars Club Visits Mercedes-Benz
The Super Cars Club of India visited the Mercedes-Benz India factory at Chakan, Pune. Present in the one of the most elite automobile club in the country were Mr. Gautam Singhania (Chairman and MD, Raymond Group of Companies), actor Mr. Arjan Bajwa as well as Mr. Mohan Mariwala, MD of Autohangar group and owner of a C63 AMG. While the visit to the Mercedes assembly line fascinated all, it was the AMG range of high performance that wowed the group.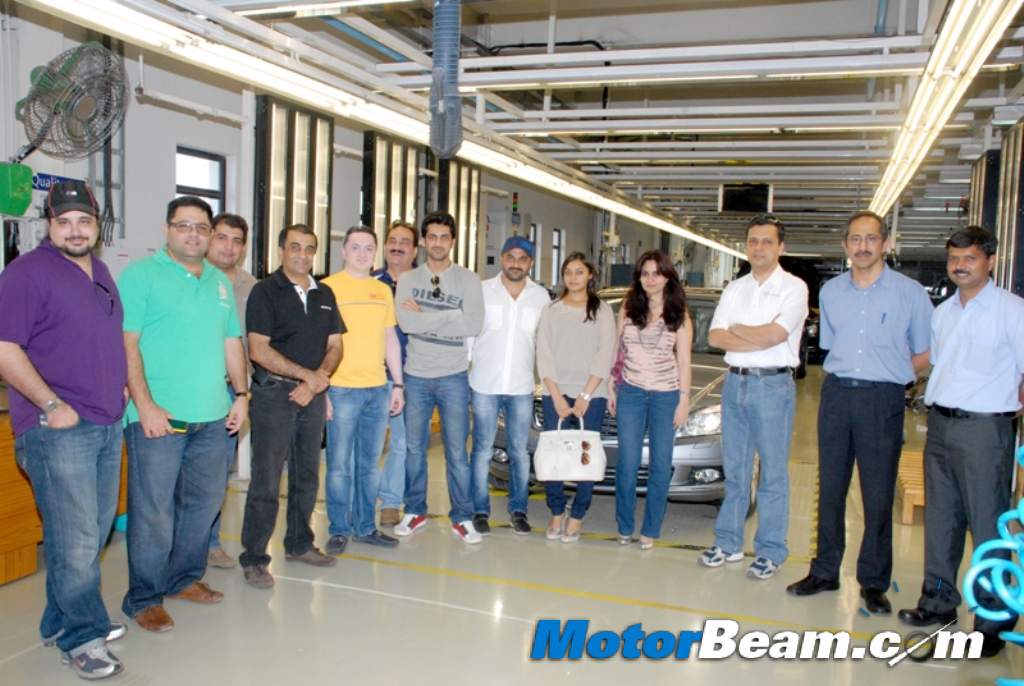 "Cars fascinate us and when Mercedes offered to host us for luncheon at their Pune plant, it sounded like just the perfect weekend for us" – Mr. Gautam Singhania.
"My association with Mercedes-Benz goes back a long way and seeing my favourite models in production is indeed an experience that will stay with me for a long, long time!" – Arjan Bajwa
"The Mercedes AMGs represent the zenith of automotive excellence and it was great to have a ride drive experience with these cars. These lean, mean powerful machines really took our breath away" – Mr. Mohan Mariwala.