Suzuki Wakes Up From Sleep With Two Cups of Strong Coffee!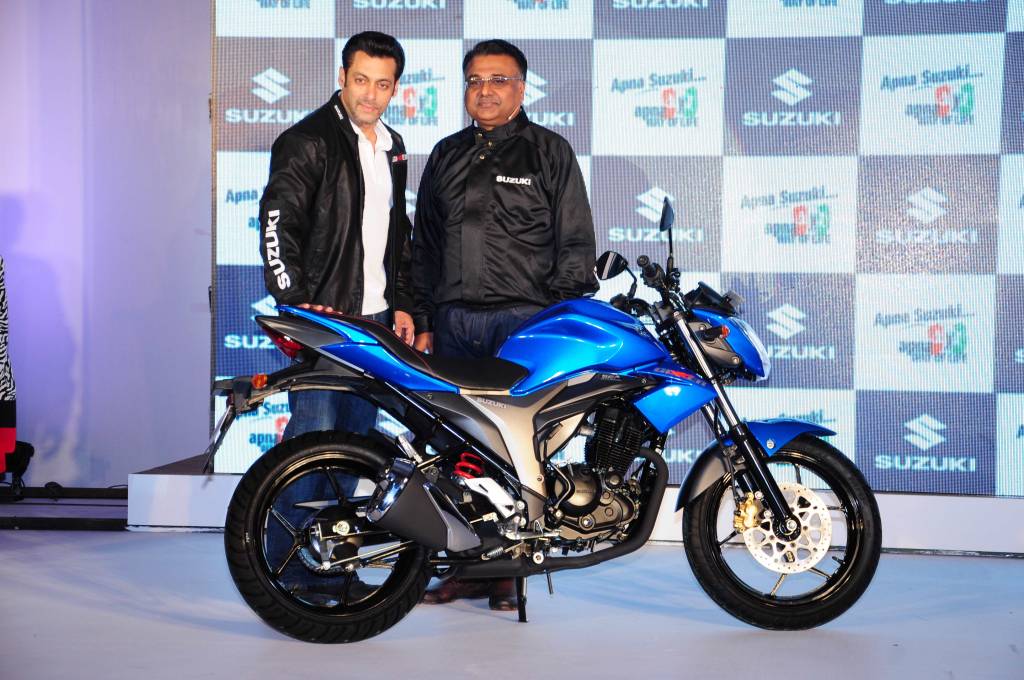 *Yawn, stretch* "Let's make some products." This is what Suzuki said one fine day and today here we are. After three years of absolute silence, Suzuki has made a loud entry. Frankly, there was no need of celebrities to endorse it because it was already big news. Celebrities end up making the event look like a sophisticated fish market. Fellow brothers and sisters from our community try to amuse us by doing all the wrong things at the right time. The men who are given the job of holding the camera on tripod, suddenly take charge of a 1500 square feet room by abusing and shouting to get people out of their "frame".
Meanwhile, in return the photographers in the front do not give a rat's bottom of who is shouting from behind until and unless the host tells them to take their "positions" promising an opportunity later on. Mind you, this level of "commotion" usually does not happen on "normal" press conferences. Female journalist, oh dear god. No no, they ain't beauty queens, but the way they interrogate male celebrities (specifically asking something "romantic" implicitly) ends up in 15 minute lecture from the actor (about his love life). Which makes everyone feel that they are in a boring IT seminar listening to things they do not give their one horsepower to the matter which contradictorily, is a national issue for "some people in the room." Oops! I was carried away. Never mind, back to Suzuki's comeback.
Suzuki said that whatever will come, will be deflowered at the Auto Expo two years ago but still, wait is pain. Reason for pain? Suzuki has immensely high potential of churning out near perfect products. Engine character which Suzuki creates has been on our liking ever since we tasted the Slingshot. The journey continued with the GS150R, Access, Swish and Hayate. Fit, finish, adequate goodies and good quality always comes together and strikes at the heart of the customer and enthusiasts. You may think Yamaha is great too and Honda is no slouch either. However, riding all of them back to back makes you ultimately decide which is the most characterful, practical and fun at the same time. We as journalist have the privilege and we convey our thoughts to you.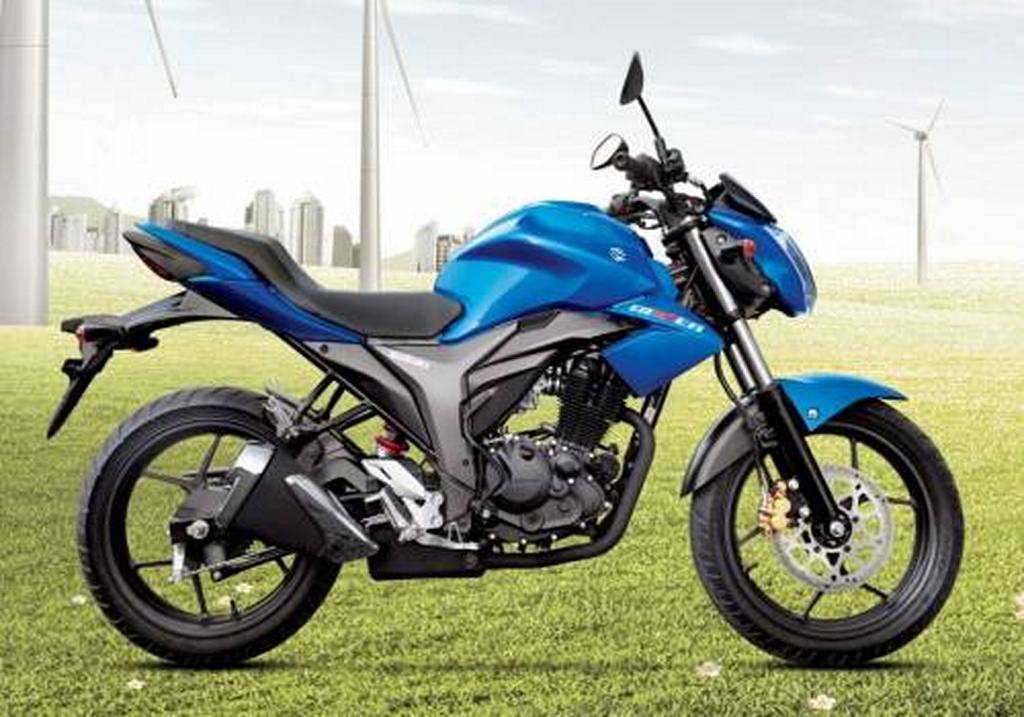 The new 155cc Gixxer makes its point very strongly here. No stone has been unturned to make it the best out there. Actually, no stones were unturned but a benchmark was bought and was studied upon. Two in fact. The Yamaha FZ and the Honda CB Trigger. Two Japanese fighting was not enough now here comes the third with skills of both. The idea of styling was taken from the FZ. Definitely, it looks like a muscular Trigger in every angle. Smartphone-ish instrument cluster is the star of the package. Same tyre and front fork dimensions as the FZ and racing engineers fiddling with the chassis makes us confident in saying that the dynamics are going to be at the peak.
Coming to the engine, the 155cc unit is all-new. We thought it could the GS150R's engine stroked up a bit. As a result, power and torque figures are completely unknown as of now. We think since the benchmark for this motorcycle has the highest power and torque figures, we assume it should be same or more for sure. Gloomily, the gearbox here is a 5-speed unit. We pretty much stated it the winner of the trio (because of 6-speed) but now the ball is in Honda's court. Let us see how hard Suzuki hits back.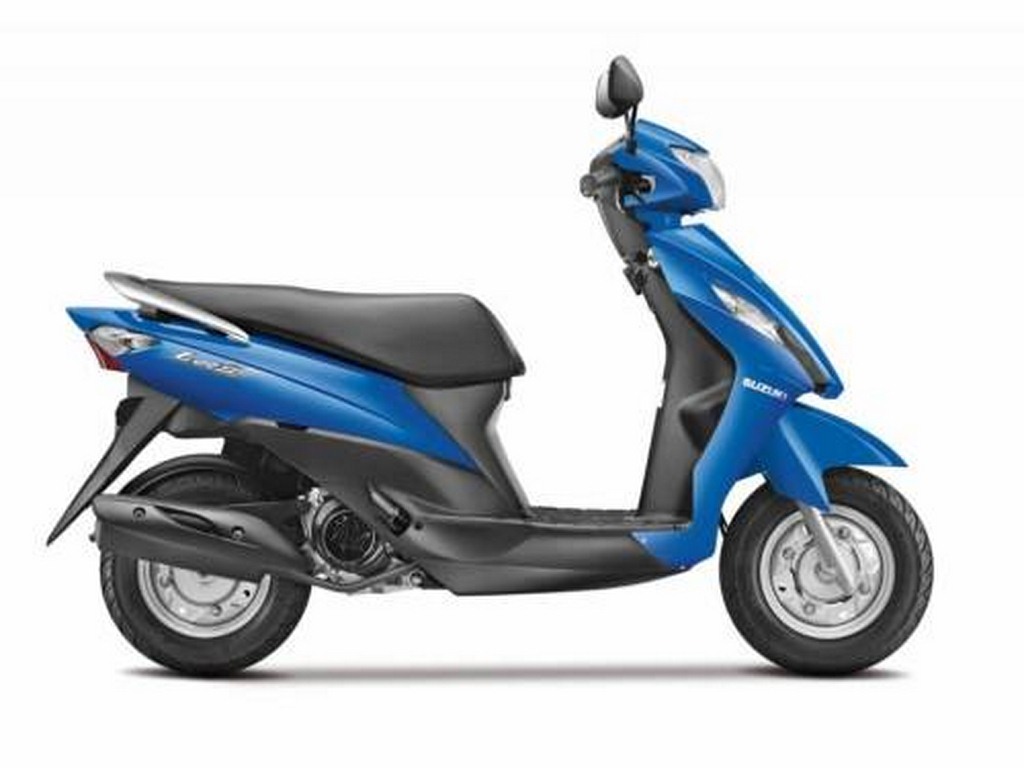 On the other hand, the new scooter has no secrets. Primarily because it was unveiled by a woman? ANYWAYS, the scooter is brand new, top to bottom. Suzuki says it has made new powertrain, styling and chassis for the scooter which is called Let's. Focused on the youth (the people who wear fluorescent clothes and slippers) this name was adopted to attract them. Cool for them, stupid in the mind of the mature out there. It does not matter anymore. Yamaha proved it with the Ray. No matter what companies target with scooters, it is going to be a family/unisex scooter in one way or the other. The idea is to create a glamour quotient with the scooter. That does work well though. The specifications are mouth watering. Weighing just 98 kilograms and having 8.7 horsepower and 9.0 Nm of torque shouts loud and makes us hell bent to think about the class leading power to weight ratio of this scooter.
Suzuki with two "premium luxury" two wheelers (God knows how luxury got into this) is all set to eat a bigger piece of cake than before. If priced well (which seems in doldrums because of the word LUXURY used here) could jump-start their innings again. Core success will rely solely on their increasing dealerships and service centres, which are yet to penetrate major, important markets in India. The way for Suzuki is very clear and very easy now. With help being taken from their four-wheeler counterpart (for these two important LUXURY products), it could take them to new heights and give the way to a new life, Apna way of life.