Suzuki To Replace Alto Name With Celerio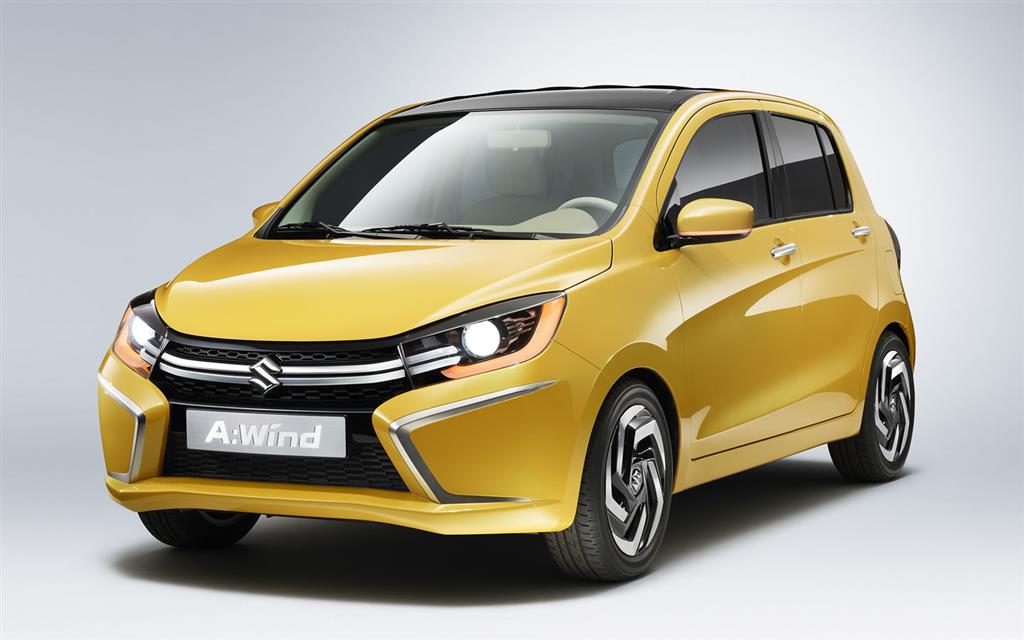 The Maruti Suzuki Alto was launched in India way back in 2000. It has been a best-seller ever since and is famously known as a cheap-to-maintain and cheap-to-run vehicle. The Alto is being sold in many other countries too under various names and disguises. The Zen, Alto, A-Star from the Indian markets have all been sold under the Alto and Celerio badges in many other places. The A-Star was actually the latest generation Alto but here in India both are sold side-by-side. Now, Suzuki is all set to axe the Alto name. It will be replaced by Celerio from the next generation Alto (YL7).
The Suzuki A-Wind was showcased last week at the Thai Motor Show and it is an almost production-ready vehicle. Now Suzuki wants to keep a single name for its small car worldwide and hence they are considering throwing out the Alto name. The Alto name is favoured by many people globally but the guys at Suzuki are confident that the new name won't affect their sales charts. The new Celerio will be built in Thailand. There is a free-trade agreement between Australia and South East Asia and according to Tony Devers, General Manager, Suzuki Australia, the benefits of the free-trade agreement have a chance of reducing the Alto's current price there.
However, Suzuki Australia feels that the Alto name should be retained because this was one of the first compact cars to enter their market. Suzuki has claimed that in the new A-Wind, the levels of comfort, space and interior quality as well as fit and finish will be much better than the outgoing generation. Under the hood, a 1.0-litre engine is expected which will be a tweaked version of their current 3-cylinder engine which is also called the K10 engine in India. The Australian market is also going to get a CVT tranny in the new Alto.
Currently, Maruti Suzuki manages to sell 25,000-30,000 Altos every month in India (Alto K10 and Alto 800 combined). However, the Alto's sales have dipped by 26.4 percent in Oz land. There is a high possibility of the Mitsubishi Mirage eating up some of its sales. The new Celerio will come to India but the Alto will continue to be sold as it is. While globally the new Alto (to be called Celerio) will replace the current Alto and Splash (Ritz), in India the new Alto will replace the Zen Estilo and A-Star.