Suzuki Gixxer Off To A Good Start, 1000 Bookings Received
The Suzuki Gixxer is off to a good start with dealers having received more than 1000 bookings for this 150cc bike. The Gixxer rivals the FZ and CB Trigger in the domestic market.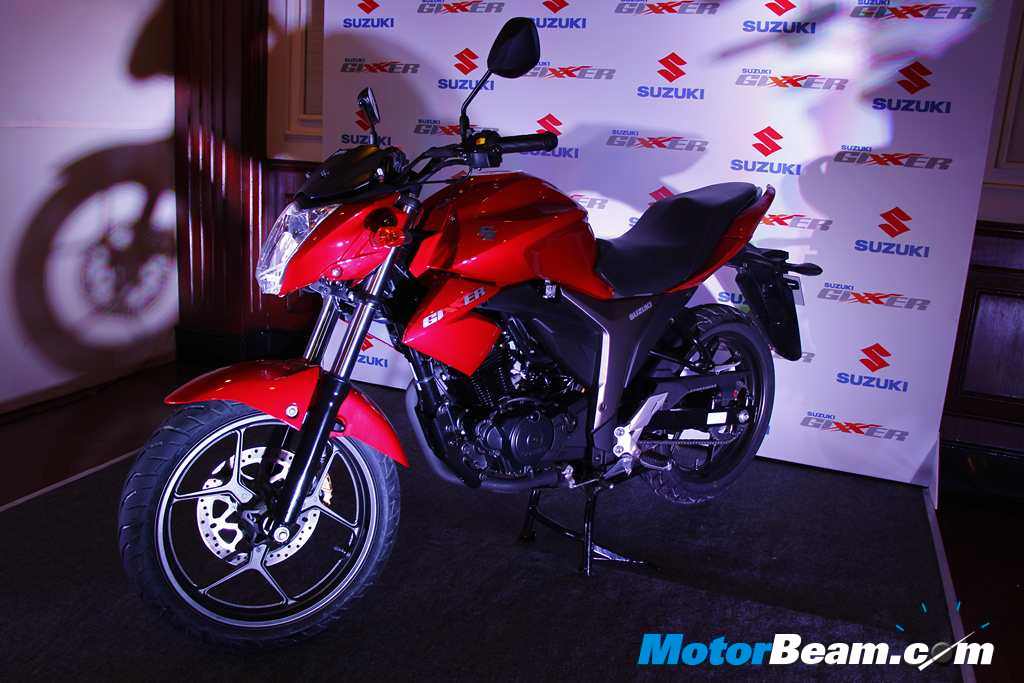 Suzuki's 2-wheeler division in India is more into selling scooters, as evident by the sales. 90% of Suzuki's monthly sales come from its three scooters with less than 1500 units being motorcycles. However, all that is said to change really soon. Suzuki is betting big on a few products and is taking a new approach towards boosting market share in the country. The Japanese firm recently launched the Suzuki Gixxer and has already received 1000 bookings for the 155cc bike. The company is targeting the sale of 50,000 units of the Gixxer in the first six months.
Looking at Suzuki's target, it's clear the company wants to sell more than 8000 units of the Gixxer on an average every month. This does look optimistic but the Gixxer is a fantastic product and could help the Hayabusa maker mark a strong impression in the motorcycle space. In comparison, the Honda CB Trigger sells less than 5000 units a month while the Yamaha FZ manages more than 15,000 units. If Suzuki manages to achieve its target sales with the Gixxer, the company will certainly launch more motorcycles on the same platform, which is already under consideration.
Suzuki never found success in the motorcycle market, its bikes like the Hayate, Slingshot and GS150R have failed to find buyers. While the GS150R and Slingshot sell less than 200 units a month, the Hayate manages around 1200 units which is too poor considering the size of the segments in which these motorcycles are placed. Suzuki is developing two more motorcycles for launch in the near future along with two new scooters. The automaker is likely to launch an all new 100cc bike as the entry-level motorcycle segment is where maximum volumes happen.