Suzuki SX4 Gets Another Facelift In China
Suzuki is offering the SX4 in a hatchback crossover version as well as sedan version in the international market. In the Indian market, we only have the sedan version which is due for a facelift and we have seen few test mules already. The Chinese market has already received the facelifted sedan few months back and Suzuki is now ready to roll out a fresh face of the SX4 crossover. Some buyers will like the updated design elements on the new SX4 crossover and some won't.
The updates to the SX4 include a flatter front end design with new grille, new headlamps, new fog lamps with revised bumper styling and fresh set of alloy wheels. At the rear, the vehicle gets a new set of tail lights with LED treatment and slightly updated rear bumper that gives a sporty appearance. The updated SX4 crossover is expected to launch in China soon, as the car was spotted barely camouflaged. The SX4 crossover is available in the international market with an option of an all-wheel drive and front-wheel drive.
The updated 2013 Suzuki SX4 crossover in China will carry over the same engine options, 1.6-litre and 1.8-litre petrol engines. Transmission options will also remain the same CVT automatic and 5-speed manual. Meanwhile, in the Indian market, Maruti Suzuki will be introducing the facelifted SX4 sedan within a few months. The updated SX4 will get a new chrome grille, fresh set of alloy wheels, new lights and new bumpers. The engine options will remain the same, 1.6-litre petrol engine with an option of CNG and a 1.3-litre diesel engine. We don't expect the SX4 crossover in India anytime soon.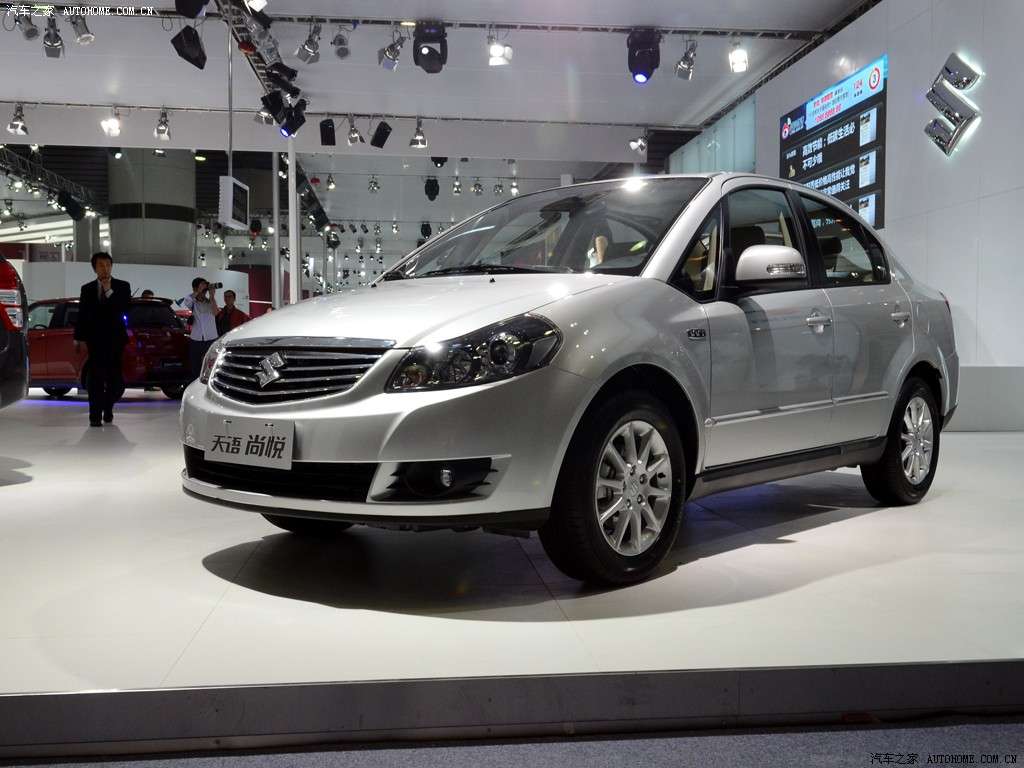 Source – ChinaCarTimes