TAMO C-Cube Concept Car Revealed In Mumbai
Tata Motors has showcased the TAMO C-Cube concept in Mumbai.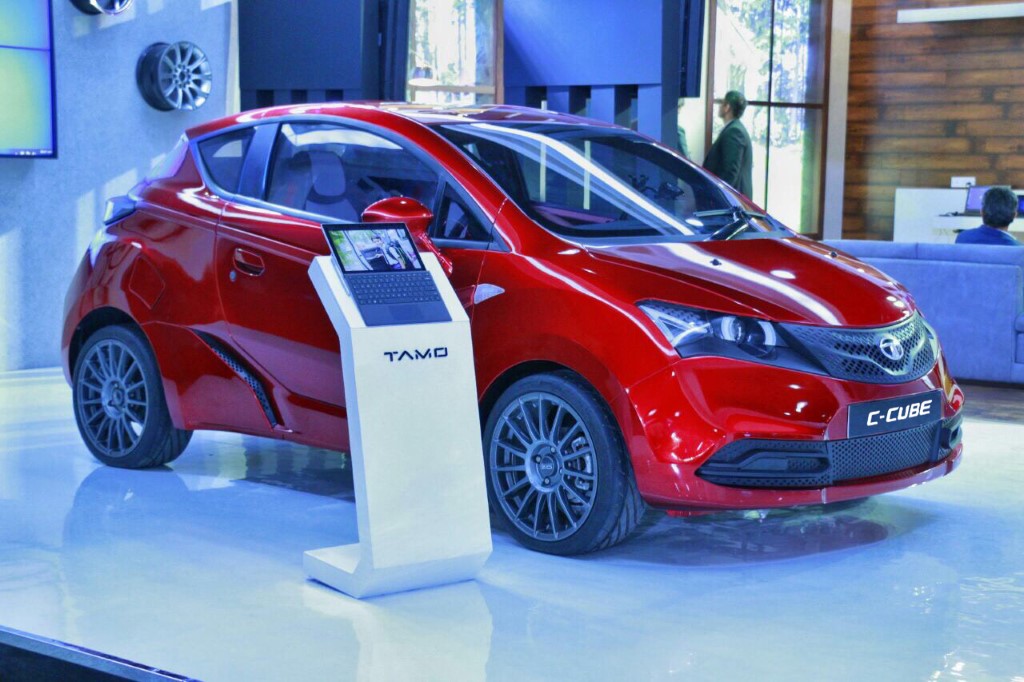 Tata Motors has displayed the TAMO C-Cube concept car at an ongoing Microsoft event in Mumbai. The vehicle is in the concept stage and it was shown as a part of the Product Transformation theme at the event. The company is showcasing its advanced structural technology through this concept.
The concept car looks striking for sure as it combines some sporty elements with modern styling cues. The headlamps get projectors and LEDs while the low profile tyres are wrapped around OZ wheels. No other details about the vehicle have been revealed, though we can expect the company to showcase more details at the upcoming Geneva Motor Show.
TAMO C-Cube Concept
– The C-Cube concept has been showcased at a Microsoft event
– Technical specs of the car haven't been revealed
– TAMO is going to be an open-source platform