Tata Altroz JTP Rendered, Looks Dope
The Altroz might join its siblings to be a part of the JTP portfolio.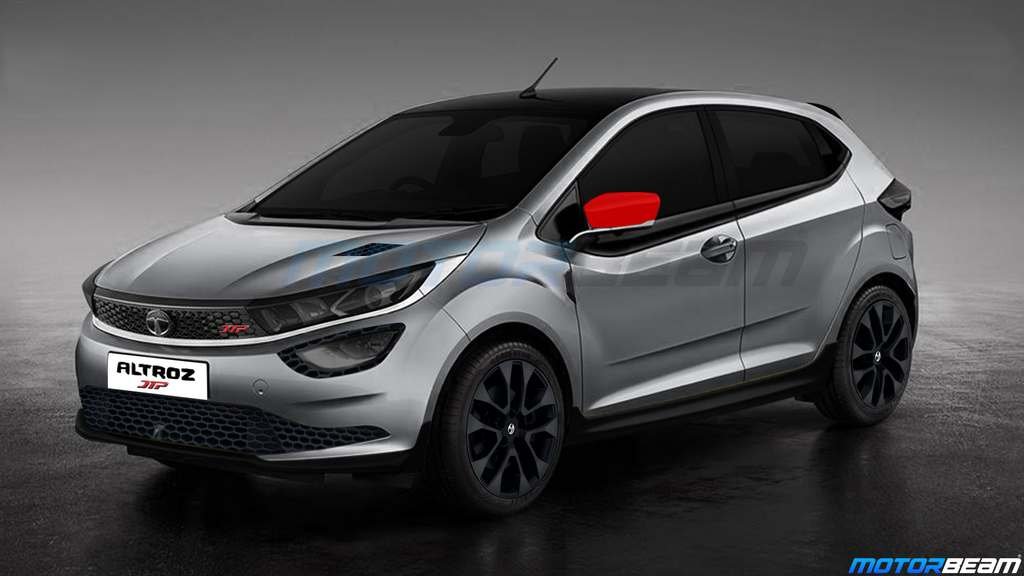 Jayem Tata Performance or simply JTP has been into existence for some time now. The company is a joint venture between Tata Motors and Coimbatore-based Jayem Automobiles and they focus on building performance enhanced vehicles. The company has already released the JTP range of performance vehicles and the first two vehicles out of the JTP stable were the Tata Tiago JTP and the Tata Tigor JTP. Now that Tata has revealed the Altroz, we have rendered a JTP version of the same.
Based on the Tata Altroz, the JTP rendering looks amazing. The front gets new bumpers with a redesigned bigger grille. The red streaks on the mirror and the red JTP badge on the upper grille accentuate the sporty characteristics of the Altroz JTP. We also expect the JTP version of the Altroz to get a body kit or a redesigned exterior to put a show of sportiness.
The Tata Tiago JTP is based on the Tiago and is powered by a 1.2-litre turbo petrol engine. However, the engine now makes more power and the car weighs lesser than the original Tiago. The engine in its JTP state of tune delivers around 112 HP and 150 Nm of torque. On the outside it gets a modified bonnet, front bumper and larger grille. The 0-100 km/hr time is less than 10 seconds. It also gets City and Sport driving modes, performance-oriented intake headers and a modified exhaust. Both the Tiago and the Tigor get 15-inch diamond cut alloy wheels on the JTP version. The JTP versions of the vehicles were designed keeping the urban driving enthusiasts in mind.
The Tata Altroz hatchback was displayed at the Geneva Motor Show 2019. It is based on Tata's ALFA architecture which is highly adaptable to changes which makes the Altroz a perfectly suited vehicle for the JTP transformation. The Altroz is likely to come in various engine options but it could use the 1.2-litre turbo petrol engine making 102 HP and 140 Nm of torque. With JTP handling the development duties, expect the engine to exhibit a substantial rise in power and torque outputs especially when the Altroz is a good 200 kgs lighter than the Nexon.
As of now there is no word if Tata is actually planning a JTP version of the Altroz as it still is waiting to be launched commercially. But it still excites the driving fans and enthusiasts that what would it be like to have the JTP version of the Altroz hatchback. The renderings are surely eye catching.
Tata Altroz JTP
– Altroz is based on Tata's ALFA architecture
– The 1.2-litre turbo petrol engine will make more power if used for the JTP version of the Altroz
– Tata is already selling the Tiago JTP and Tigor JTP across select cities