Tata CNG-Electric Hybrid Bus Hits Delhi Roads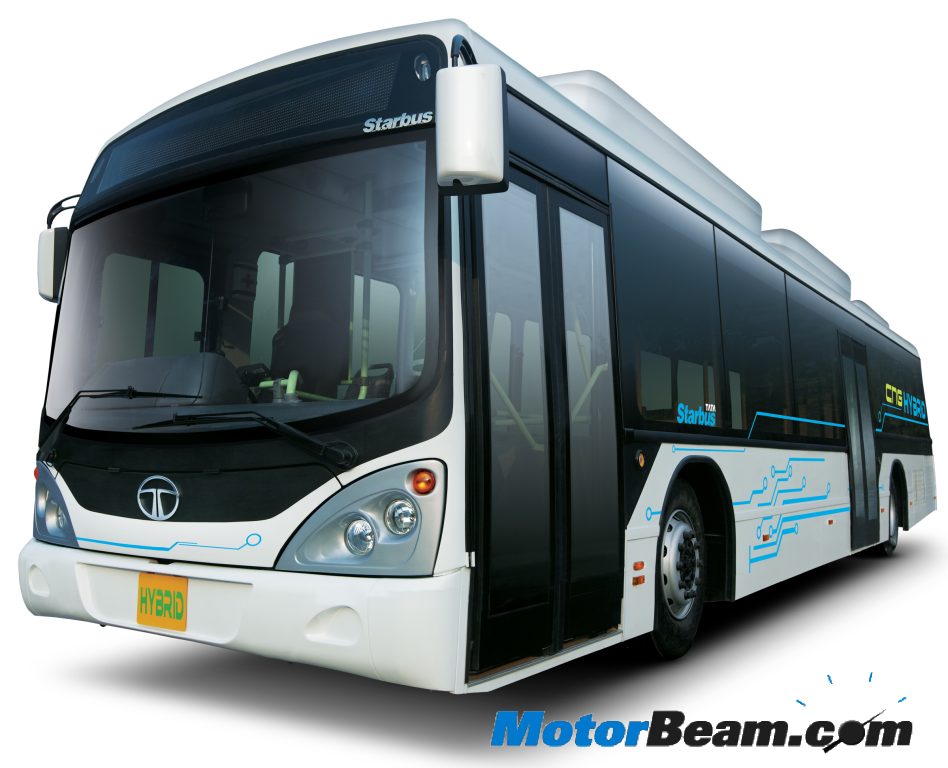 Tata Motors today presented to the Delhi Transport Corporation (DTC) CNG-Electric Hybrid Low-floor Starbuses, India's first such vehicle. This is the first time in India that hybrid buses will be used for public transportation.
The four Hybrid buses of Tata Motors will run in the city of Delhi during the Commonwealth Games period. The company will maintain the buses, as it does for the fleet of Tata low-floor CNG buses running in the city. The Tata Hybrid Starbus offers substantial improvement in fuel economy compared to a conventional bus. As a result, the usage of this technology leads to lower emissions, thereby contributing to cleaner air and a greener, more environment-friendly commercial passenger transportation application.

Meant for intra-city transportation, the Hybrid Tata Starbus is powered with a parallel hybrid engine comprising an internal combustion CNG engine and an electric motor using regenerative energy storage system. Parallel hybrid technology uses power generation simultaneously through both the CNG engine and the electric motor to drive the vehicle. The system reutilises lost braking energy to recharge the battery. The low-floor (floor height: 400 mm) air-conditioned bus can seat 32 passengers, and can also accommodate wheel chairs. Pneumatically operated in-swing and out-swing flat doors and kneeling facility allow easy entry and exit, reducing halt time and trip lengths. Full air suspension and telescopic double-acting shock absorbers provide excellent ride quality, while an energy-efficient HVAC system enhances comfort. With high starting acceleration, and a maximum speed of 70 kms per hour, the Hybrid Starbus is an innovative solution for fast and comfortable intra-city passenger movement in an environment-friendly manner.
During the Commonwealth Games, DTC will also operate a fleet of 600 Tata low floor air-conditioned CNG buses for the exclusive use of athletes and delegates. Tata Motors is providing round-the-clock upkeep & maintenance of these buses, with a dedicated team of over 500 engineers, mechanics and other staff at the Millennium Park Depot, specially created for the Commonwealth Games.