Tata H7X Launch Confirmed For 2019, Will Get A New Name
Bigger, 7-seater version of the Harrier codenamed H7X will share its mechanicals with the 5-seater version and will get a new name.
Just days ahead of the launch of the Harrier launch, Tata Motors has confirmed that it is developing a 7-seater version of the Harrier codenamed the H7X. The bigger and more powerful H7X will come within 2019 and Guenter Butschek, CEO & MD, Tata Motors, has said that the H7X will be a part of "firework of launches in the calendar year 2019".
The H7X will be based on the same Land Rover derived D8 platform which also underpins the Discovery Sport. Tata says that making the SUV longer and freeing up more space for two extra passengers will be easy enough. The H7X will have a 62 mm longer rear overhang compared to the standard Harrier (taking the overall length up to 4660 mm) to accommodate the third row of seats. But while the length will change, both SUVs will have the same 2741 mm wheelbase. Styling at the C-pillar is expected to be slightly different with the Harrier's pinched rear quarter windows likely to make way for a larger glass area in favour of an airier third-row.
The biggest change will be a new name. The H7X will carry a different name to distinguish the bigger SUV from the 5-seater version. The H7X will also get a more powerful, BS6 compliant version of the Harrier's Kryotec diesel engine and it could make in excess of 170 BHP and 350 Nm of torque. The engine is also expected to make its way into the Harrier at around the same time. Transmission choices will be a 6-speed manual and a Hyundai-sourced 6-speed torque converter automatic gearbox. The latter will also find its way to the Harrier. Due to chassis constraints, even the H7X is unlikely to get an all-wheel-drive system.
The Harrier is expected to be priced in the region of Rs. 16-21 lakhs and will take on the likes of the Hyundai Creta and some variants of the Jeep Compass. The H7X is expected to sport a much more premium price-tag with the prices expected to be in the region of Rs. 25-27 lakhs and it will take on the likes of the Toyota Fortuner and Isuzu MU-X.
Tata H7X Launch
– The 7-seater Harrier will come in 2019
– Will get a more powerful engine and an automatic gearbox
– Tata will give it a new name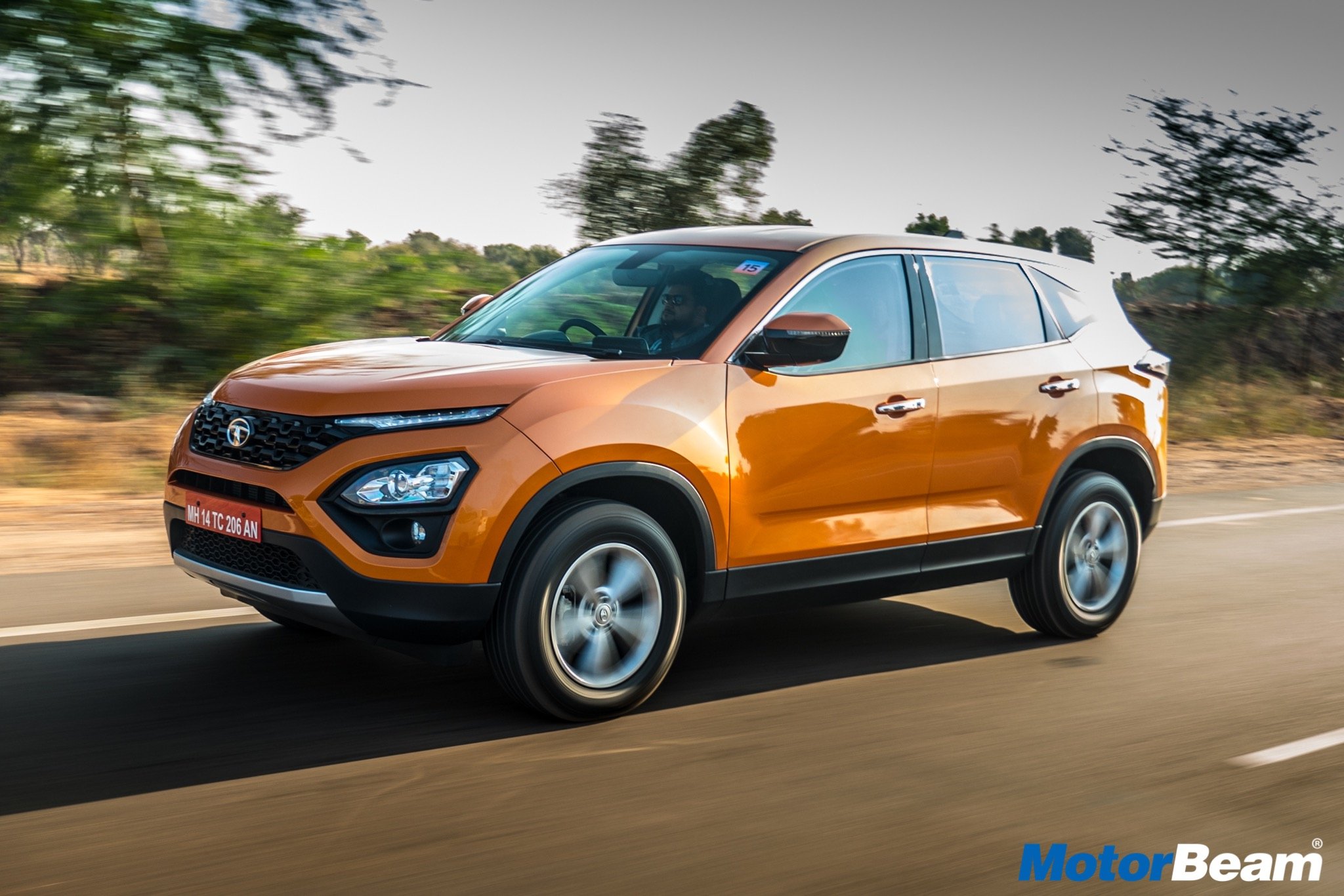 Source – AutocarIndia.com