Tata-JLR & Mahindra-SsangYong To Develop New SUVs
Eight years after acquiring the Jaguar Land Rover brand, Tata will be collaborating with its famed subsidiary to develop a new SUV under the Q5 project. Mahindra is not far behind, and is working on similar plans with its Korean Subsidiary, SsangYong.
Tata's takeover of the Jaguar Land Rover brand was one of the most talked about events in 2008. Many people were eagerly anticipating a cross-over product with shared parts for the Indian market. There however, seemed to be no such thing happening as the two brands seemed to be operating as two different entities in spite of the takeover by Tata. Thus, the Q5 project gaining financial approval is great news, as under this project the two brands will be developing a new SUV incorporating various elements from both the companies, primarily for the Indian market.
The Q5 project will most likely use the Land rover Discovery Sport L550 platform as a base for the new SUV. For the engine, the new project will probably borrow the 2-litre diesel motor used in the Chrysler C Jeep. However, the recent issues being faced by the diesel SUVs in India may affect the finished product, which may see petrol options as well.
Mahindra on the other hand will pair with its subsidiary, SsangYong, and use its X100 platform to develop new SUVs that will rival the likes of the Ford EcoSport and the Maruti Suzuki Vitara Brezza. The Mahindra-SsangYong project is at a much more advanced stage than that of Tata's. It will be easier for Mahindra to Indianise SsangYong's X100 platform due to the platform's mass market nature. SsangYong will be taking care of the mechanicals, while Mahindra will be responsible for the exterior design. The joint effort will also produce an all-new 1.5 litre TGDI Petrol engine which will be used by both the companies.
Both these SUVs are expected to hit the markets by 2018 as they are still in their development stage. Tata might take longer as the Discovery platform will require heavy re-working for it to be localised, as the grade of steel used by Land Rover is not available in India. The Diesel SUV issue is also acting as a major roadblock for the decisions pertaining to the engine.
Tata JLR SUV And Mahindra SsangYong SUV Under Works
– Tata to partner with Jaguar Land Rover to develop a new SUV under the parent brand
– Mahindra too treading in the same direction with subsidiary SsangYong
– The SUVS will be based on Land rover's discovery L550 and SsangYong's X100 platforms
– Launches expected by 2018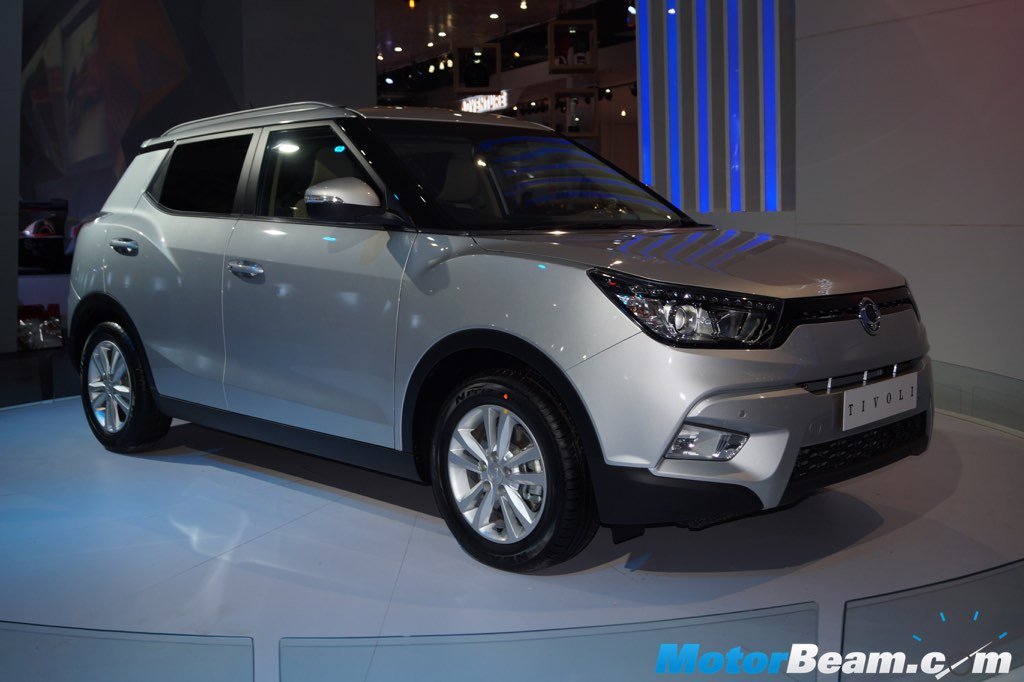 Source – EconomicTimes.com