Tata Motors Launches Revotron Labs To Showcase New Engine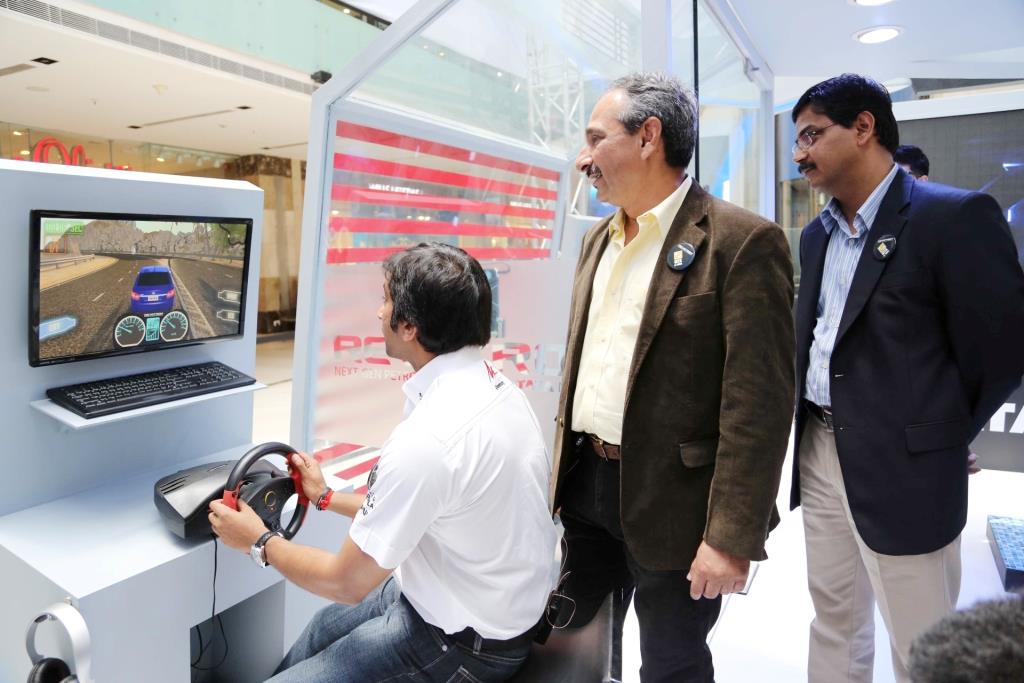 The upcoming Tata Bolt and Zest are said to have many features that would be a first in their respective segments. The vehicles will be getting a turbocharged petrol engine with switchable driving modes and as of now no other manufacturer offers this feature in this segment. Now, Tata Motors has launched their new Revotron Labs in 15 cities across India and these labs are produced with an aim to create awareness about the company's new engine and vehicles to general consumers.
The styling of these labs reminds us of sci-fi movies since the design is very futuristic. The labs are installed with various features and elements that will surely create a lot of interest among buyers and potential customers for Tata Motors. There is a Binaural Sound Zone that offers a virtual sound experience and here participants will feel as if they are travelling in a real Zest and they will be able to get a proper experience of the vehicle.
A 3D game called Revotron Challenge has been developed which is where participants will get a feel of driving the vehicle on real roads and this game also enables participants to check out all three driving modes of the Revotron engine, i.e. Sports, City and Eco. Participants will compete with each other and try to beat rivals by using the right driving mode and techniques. This game is also available on the Apple App Store and Google Play Store but the mobile version doesn't allow participants to play against each other. The game can also be played on the official Revotron microsite.
There is an Interactive Touch Glass which basically gives out information related to the engine. Another feature of these Revotron Labs is the Augmented Reality Feature where people can click a picture with a virtual image of Narain Karthikeyan and get it uploaded to their facebook profiles. Tata showrooms are set to get Revotron Holograms where again a virtual image of Narain Karthikeyan will be used to convey features of the Revotron engine to customers. The Tata Revotron engine is a 1.2-litre turbocharged petrol unit producing 90 PS of power and 140 Nm of torque. It comes with an Advance Engine Management System which controls performance, emissions and fuel economy.
The company commenced its national campaign with the unveiling of the Revotron Lab simultaneously in Delhi, Mumbai, Bangalore, Ludhiana and Hyderabad. The Revotron Lab was showcased in Mumbai in Infinity Mall (Malad). The lab will also be showcased at Viviana Mall between 11th-13th July and Inorbit Mall (Vashi) between 18th-20th July, 2014.