BMW Plans Third Bike On S1000 Platform, An Adventure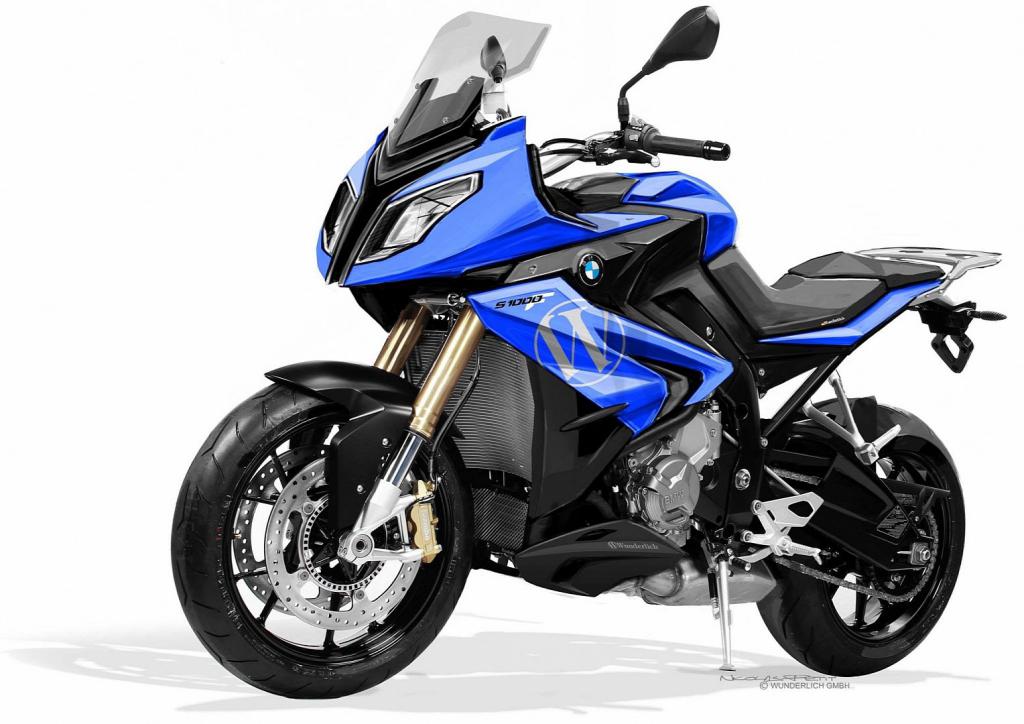 The S1000RR is the most successful bike for BMW and needless to say the fastest and quickest motorcycle in the world. When it was launched it simply blew away the competition in one shot. BMW Motorrad is now keen on repeating the successful easy to ride chassis and engine by modifying it for other roles. The first bike which came after the S1000RR was the S1000R devoid of the full fairing and was given the handlebar treatment. The engine also got the street treatment which got shorter gearing with changes to the cam timings.
However, BMW is yet again at the task of making the third version of the S1000RR. The Adventure version of the same bike has been spotted testing and now a rendering has come up thanks to our keen international friends. The BMW S1000F (as it will be called) is being given the adventure treatment. The adventure treatment includes long travel suspension, raised windscreen and will have mild off-road capabilities. The changes to the wheels, tyres, ergonomics and electronics will be done for sure. The ABS system sees a major change as well. As always, ABS can be turned off to go sideways or kick up a dirt storm.
Expect the BMW S1000F to compete against the new Suzuki V-Strom which has just been launched in India, the Triumph Tiger series and Ducati Multistrada. Kawasaki is yet to bring their range and so are other manufacturers. Expect a price of Rs. 18-20 lakhs (ex-showroom) in India which will not help garner huge sales but will help long trip, adventure junkies to fulfil their needs with their favourite brand. This is BMW's performance version of the adventure bike which is highly demanded in countries throughout the globe as the segment shows a lot of growth. The needs of adventure hungry bikers will be finally satisfied with the "ultimate adventure bike"? We will find out soon.