Mini-Aria Is Tata Motors' Next Big Step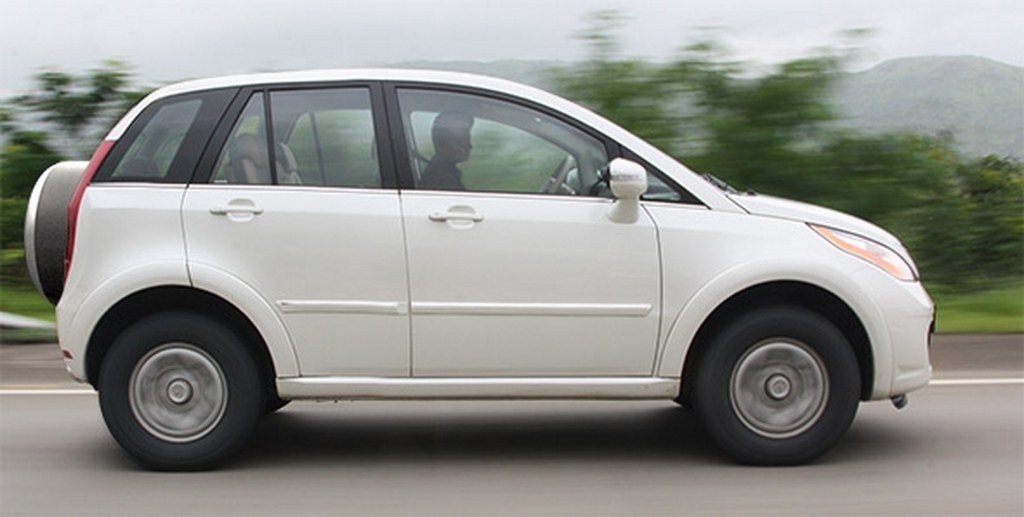 The mini-SUV / MPV market is hotting up. When concept versions of the Maruti Suzuki Ertiga and Ford EcoSport were shown to the world, they generated tremendous interest. Much was said about the practicality, value for money and multi-purpose utility for the Indian market. Especially because Indians love the SUV image, extra ground clearance help with bad roads and of course more space is always welcome! Maruti Suzuki and Mahindra moved quickly and introduced the Ertiga and Quanto. The sales charts are witness to the success these companies are enjoying.
Ford is yet to launch the EcoSport and Tata Motors completely ignored the hoopla that surrounded the Mini – SUV / MPV segment. Tata Motors is struggling with sales due to the outdated old Safari and extremely overpriced Aria. In spite of Aria being very technologically advanced, spacious, with a great engine and amazing features it failed to sell well due to high pricing strategy. So now Tata Motors are convinced that their latest project, the mini-Aria will help them get more piece of the action.
The compact version of the Tata Aria should be less than 4-metres in length. The boot will become smaller and the last row of seats may become slightly cramped. Also it may be stripped of the awesome technological advantage that the Aria has. As developing a new platform and chassis is very expensive, Tata Motors can use the Aria or even the Safari Strome chassis and platform as a base. As they are already using the Fiat's 1.3-litre Multijet engine in other cars, they have a good option of using it for the mini Aria as well.
However all Tata cars are quite heavy (Aria being 2.2 tonnes), the Multijet engine may be quite underpowered for this purpose. Developing a new engine from scratch is an option but will add tremendously to the cost of the car. The engine has to be under 1.5–litres for tax benefit, so using the 2.2 engine is out of the question. Tata Motors has to buckle up, get their game straight and develop a very well thought out product to be able to compete against the already brilliant Ertiga, Quanto and even the yet to be launched EcoSport. They have to especially price it competitively to make it value for money. Otherwise it may end up with the same fate as the Aria.
Tata Motors is also said to be working on a compact version of the Sumo Gold, which might hit the market as soon as next year. It will be sub 4-metre in length, giving it excise benefits. The mini-Sumo will be priced around Rs. 5 lakhs. The vehicle will have 7-seats (last row will be jump seats similar to the Quanto). It remains to be seen if there is acceptance for a compact utility vehicle in the Indian market.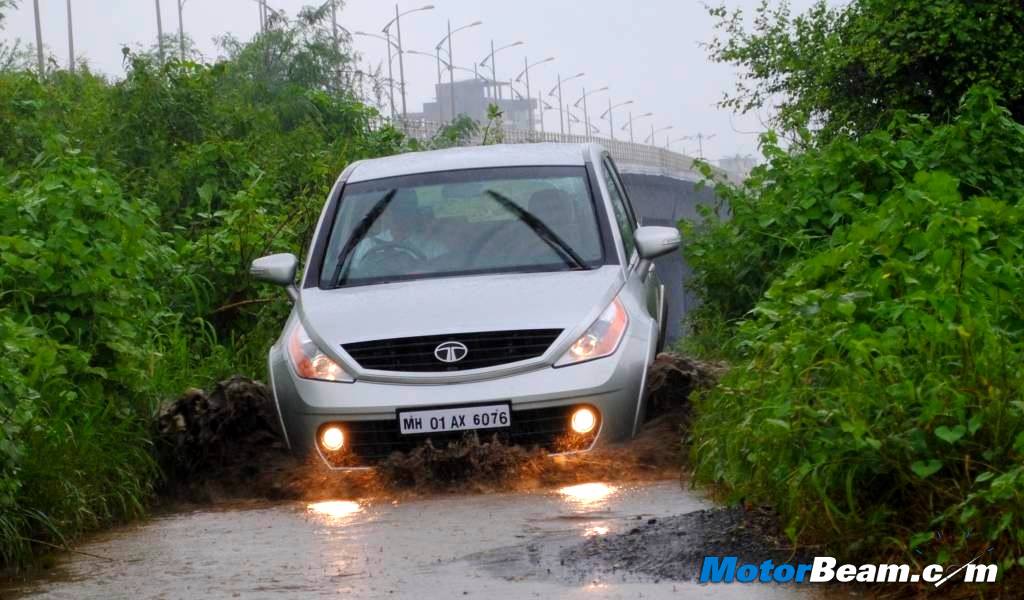 Source – Overdrive