Tata Motors To Launch New Vista Variant Called Vista Tech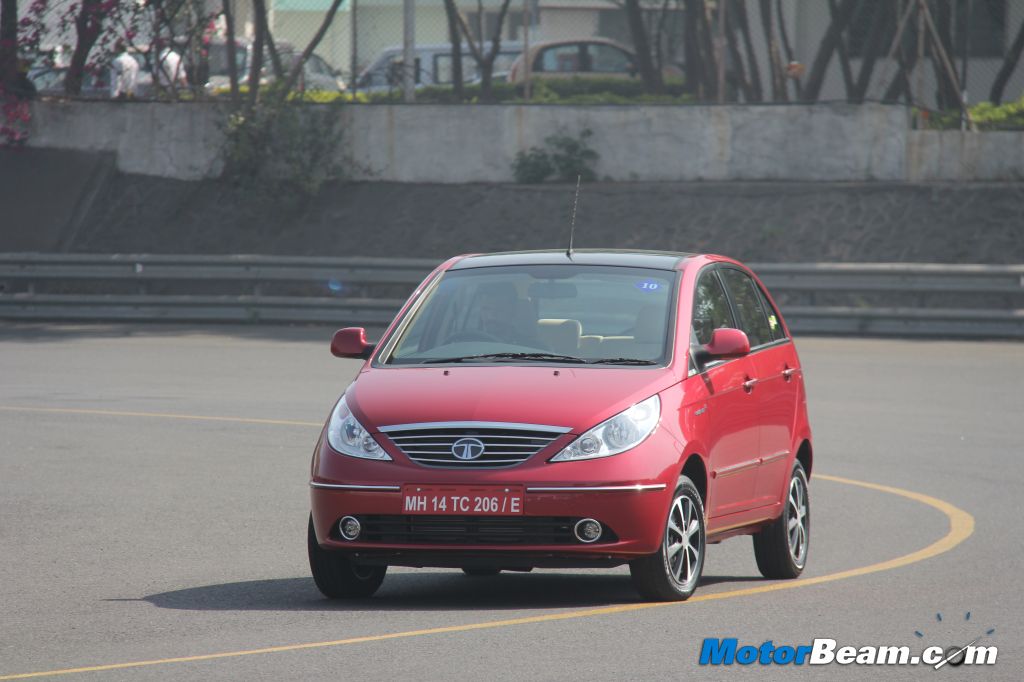 You read it first on MotorBeam. Tata Motors has several plans for 2014 including updates to existing cars and new vehicle launches. The 2014 Auto Expo is going to see several interesting things from the house of Tata Motors (JLR included). We all know about the Falcon 4 (new Tata hatchback) and Falcon 5 (new Tata sedan) which are new products to be showcased at the upcoming Auto Expo. The company is going to launch the Vista Tech soon which is just a new variant of the Vista, filling in the shoes of the now discontinued Vista D90.
The Falcon 4 and Vista Tech are different products and the Falcon 4 has been spotted on several occasions in India and recently in Turin, Italy. The Falcon 4 is a re-engineered Vista with a more appealing design. Not only have the exteriors seen a revision but even the interiors are vastly changed, taking heavy inspiration from the Hyundai i20. The Falcon 4 (which is just an internal codename currently) will sit above the Vista Tech when it's launched later this year.
Even though Tata Motors has worked on making the Falcon 4 look fresh, the overall profile of the car remains the same while the headlight is very similar in profile to the current Vista. The rear no longer features christmas tail lights but the side is almost identical to the old model. The company will soon introduce a 1.2-litre turbocharged petrol engine on the Falcon 4. The Falcon announcement is set to happen on the 3rd of February while the Vista Tech will be launched later this month. A new 'Chill Blue' colour will debut on the Vista Tech which will be powered by the existing 1.3-litre Quadrajet diesel engine. The 1.4-litre TDI engine isn't being offered on the car. The Vista Tech will retain all the features from the Vista D90.