Tata Motors Working On A Quadricycle, Codenamed Bravo
Tata Motors is developing its quadricycle under the project name Bravo that will hit the roads by 2018 and will be powered by a petrol engine.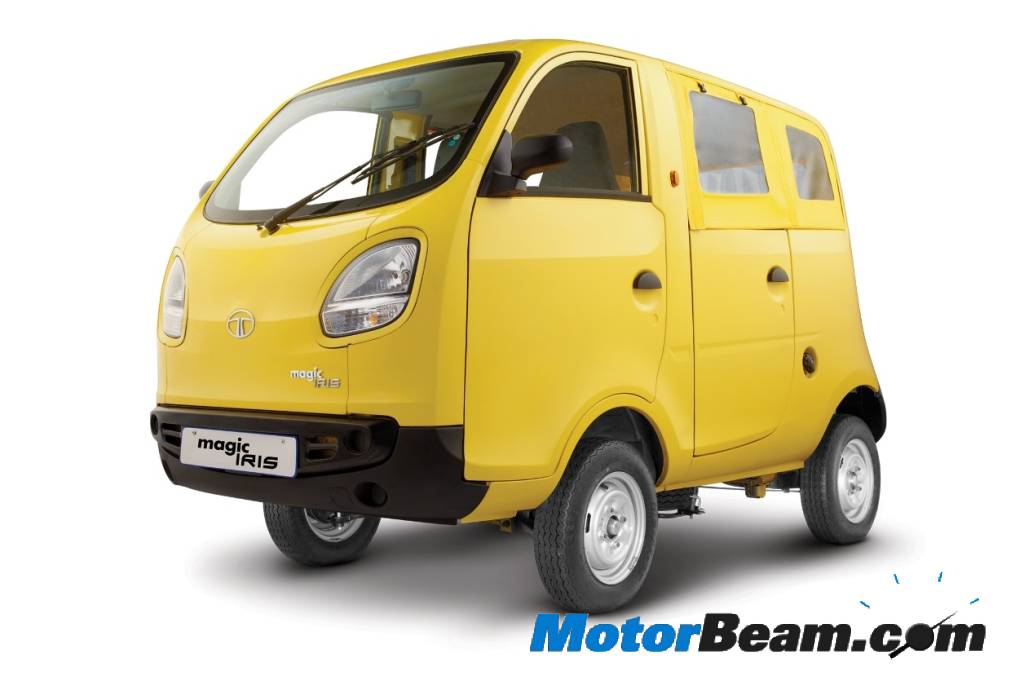 After publicly criticising the idea of quadricycles back in 2013 over low safety standards, Tata Motors has had a change of heart and is now silently developing its own iteration of a quadricycle under 'Project Bravo' that could hit the market by 2018. While details are still scarce on the new development, the upcoming quadricycle is said to be based on the Magic Iris platform and will be employing a petrol engine under the hood.
Sources close to the development state that the Bravo quadricycle project is still in its early stages of development and many aspects are to be finalized. Requests for qualification are expected to be sent to suppliers in a few months. With a launch date expected three years down the line, Tata Motors will be one of the last entrants in the quadricycle space with Bajaj Auto already leading the pack. Apart from Bajaj, Piaggio, TVS and Mahindra (codename C101) are also developing their iterations of quadricycles that will hit the market in the following years.
Ironically, this is not the first time Tata Motors considered a quadricycle under its umbrella. Back in 2004, the company had proposed a quadricycle but was heavily criticised by Maruti and funnily enough Bajaj too over safety concerns (Tata just did a payback). Quadricycles are expected to be the next big thing in light commercial transportation being effective replacement to three-wheelers. While most manufacturers are still developing products, Bajaj is ready with the RE60 and is waiting for some stay orders to lift off to launch the product pan India.
After facing criticism over safety concerns, the Indian government charted new rules for quadricycles which limited the use of the vehicle to city limits as replacement to three-wheelers. The rules further state that a quadricycle will be designed to have a maximum speed limit of 70 km/hr and a weight limit of 450 kgs for the passenger carrier and 550 kgs for the goods carrier version. Bajaj has invested over Rs. 550 crores in the development of the RE60 including a 60,000 units per year facility in Aurangabad. The Pulsar maker will surely want to capitalize on the first mover advantage as soon as the stay order is lifted, while other companies are still developing their products.
Source – Business-Standard.com