Tata Nano Catches Fire In Delhi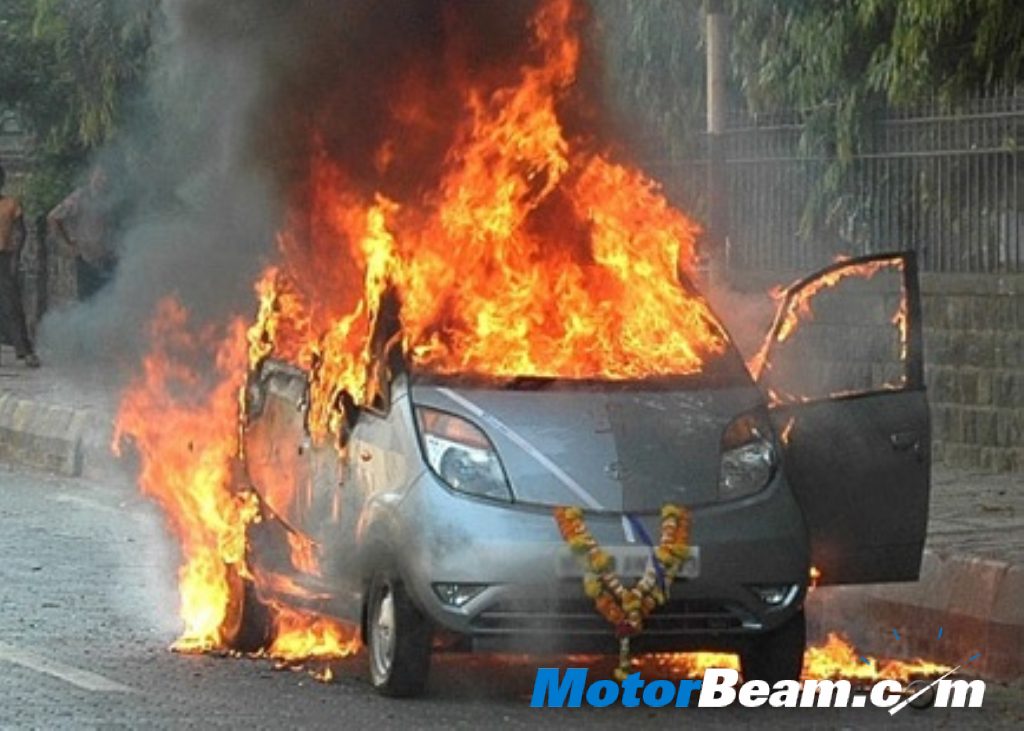 Yet another Tata Nano (probably the sixth in the country) burst into flames, this time in south Delhi. Fortunately no one was injured. The accident took place in a parking lot in Aurobindo Marg. There were sparks from the rear of the car as soon as the ignition was switched on. Within a few minutes, the fire engulfed it. A fire tender was rushed to the site and the fire was doused within a few minutes.
The sky blue Nano owned by SC advocate Ravinder Narayan in May last year. It had done 34,000km and had been serviced once. The cars driver Patrick John was driving from Connaught Place to Hauz Khas with the advocate's manager. The car had done 9 kms since morning. John noticed sparks coming out of the rer (engine) and leaped out just in time. This news comes at a time when Tata Motors is planning to open bookings of the Nano throughout the country in a phased manner.
[youtube:http://www.youtube.com/watch?v=bklPjx0e1eg 540 375]