Tata Nano Catches Fire In Sri Lanka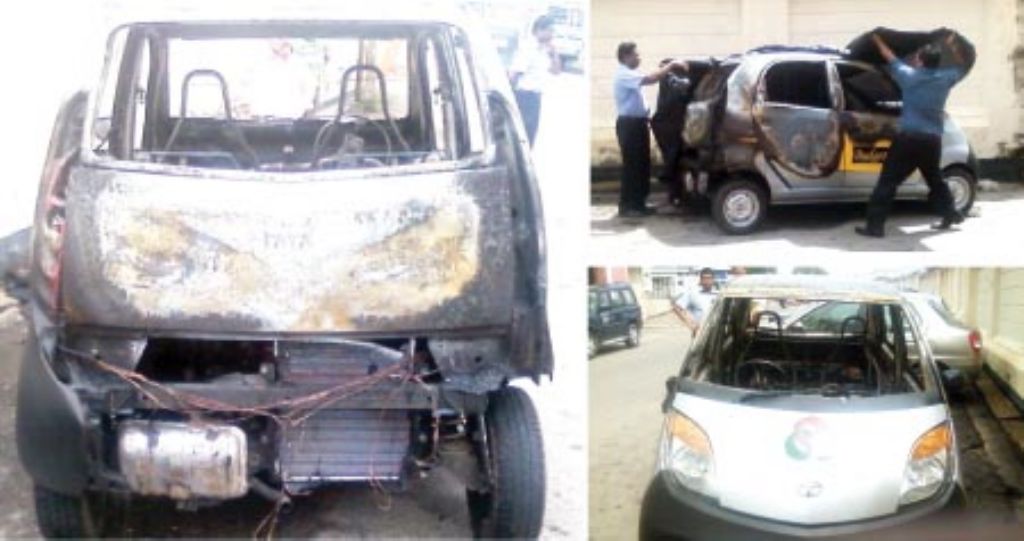 Tata Nano is in the news again but this time for all the bad reasons. A Nano cab belonging to the taxi company Budget Taxi caught fire last week in Sri Lanka. Thankfully there was no passengers in the car when the fire broke out. The car switched off all of a sudden and when the driver tried to start it, it ignited into flames. Officials from Tata Motors will be visiting the island country soon to find out more about how the fire started in the first place.
Just this week, another Nano had caught fire in Anand, Gujarat. This news comes at a time when the sales of the Nano are at all all time low of 1100 units. The drop in sales can be attributed to the closure of the Nano plant for maintenance for a week's time affecting production. These incidents have been occurring for quite some time now and we are quite unaware of what is stopping Tata Motors in resolving the issue once and for all.
Source – The Sunday Leader