Tata Nano Undergoing Tests, What Could It Be?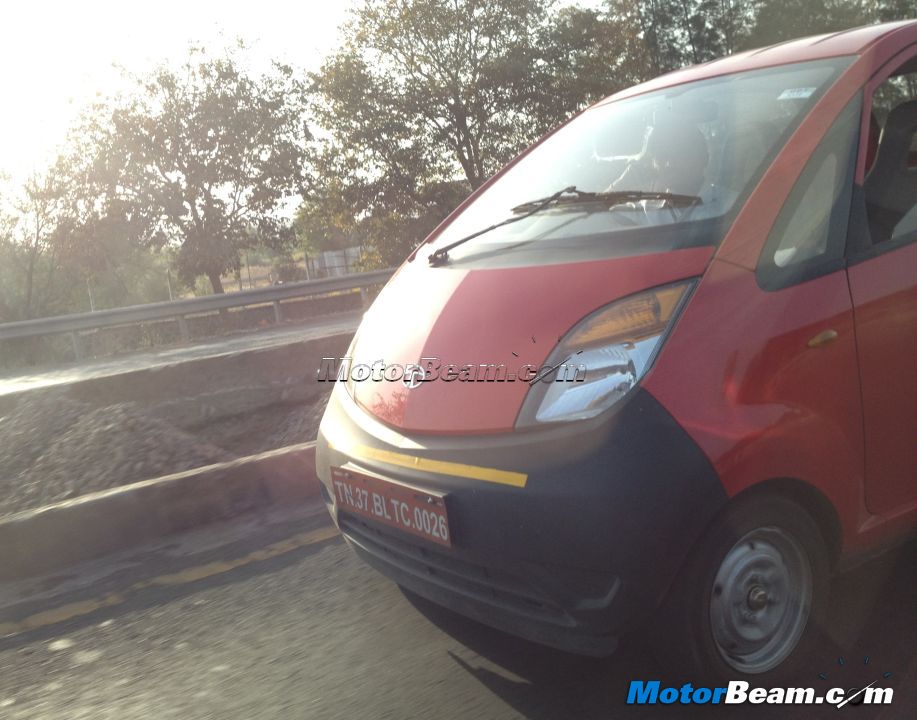 We spotted this Tata Nano on test on the Pune-Bangalore highway recently. A Tata Motors employee was driving the car (wearing a Tata Motors shirt) at a steady speed. Just recently Ratan Tata (Chariman, Tata Sons) had announced plans of the company to launch more powerful petrol variants of the Nano in 2013. While there was absolutely no giveaway of what is underneath this particular Nano, nor is there any clue on what the company is testing, we think that the company could be testing new mechanical upgrades. These upgrades could include things as small as disc brakes and power steering.
Other than the mechanical changes, which can't be confirmed at the moment, it is very much possible that this Tata Nano was undergoing routine tests. Companies tend to test their vehicles post launch as well to ensure that they don't have any issues. This particular Nano seems to be the pre-2012 model as there are holes in the front seat head rests, which are not present on the 2012 Nano. The yellow tape present on the rear tail gate is similar to what we have seen on previous Nano mules. Tata Motors is certainly upto something. They are trying to keep the testing of this Nano very secretive and hence used the old version of the car. Furthermore there is no camouflage or On Test Badges, which are usually found on Tata cars.