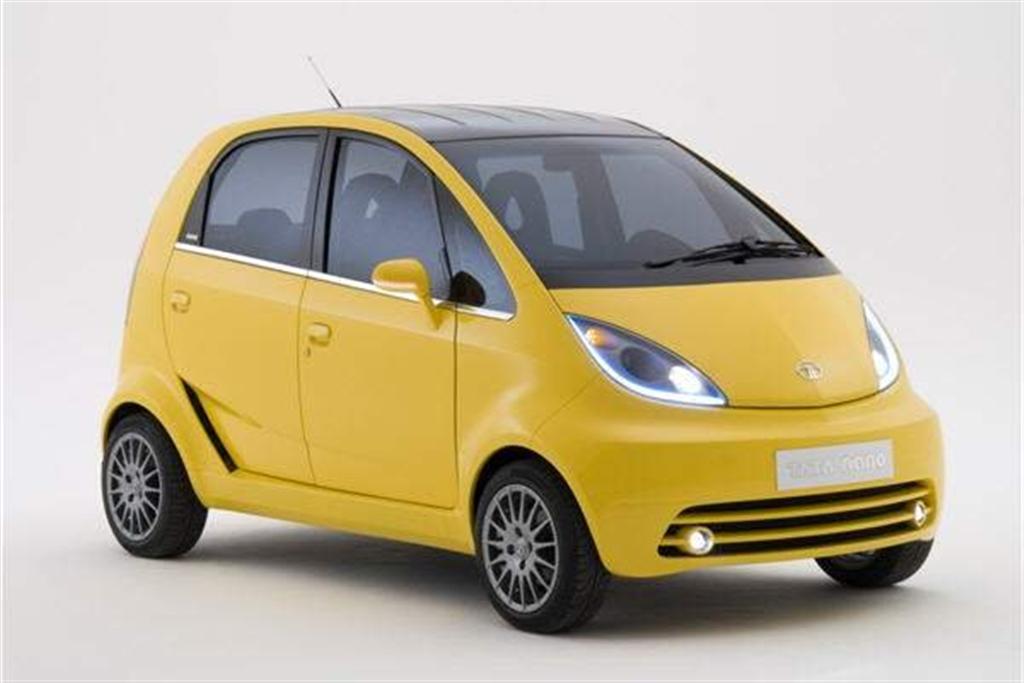 Tata has unveiled the Nano Europa, the European version of the Tata Nano at the 79th International Geneva Motor Show. The Tata Nano Europa is designed to meet the safety standards of European countries and will be launched in Europe in 2011.
To meet the driving needs of its target customers, the Tata Nano Europa will be powered by a 3-cylinder all aluminium MPFI engine matched with a 5-speed automatic transmission, and electric power steering. The gasoline engine will provide high fuel efficiency and low CO2 emission of less than 100 gm/km. The Tata Nano Europa meets all safety regulations. In addition to the all sheet-metal body, its energy absorbing design, use of advanced restraint systems, ABS, ESP and Air Bags will enhance passenger safety.
Just like the Tata Nano, the Tata Nano Europa incorporates exterior compactness with interior comfort and seeks to provide motorists the pleasure and utility of personal mobility combined with affordability and environment-friendliness, in a world where smaller, fuel-efficient cars are emerging as a preferred choice.