Tata Nano – First Drive Report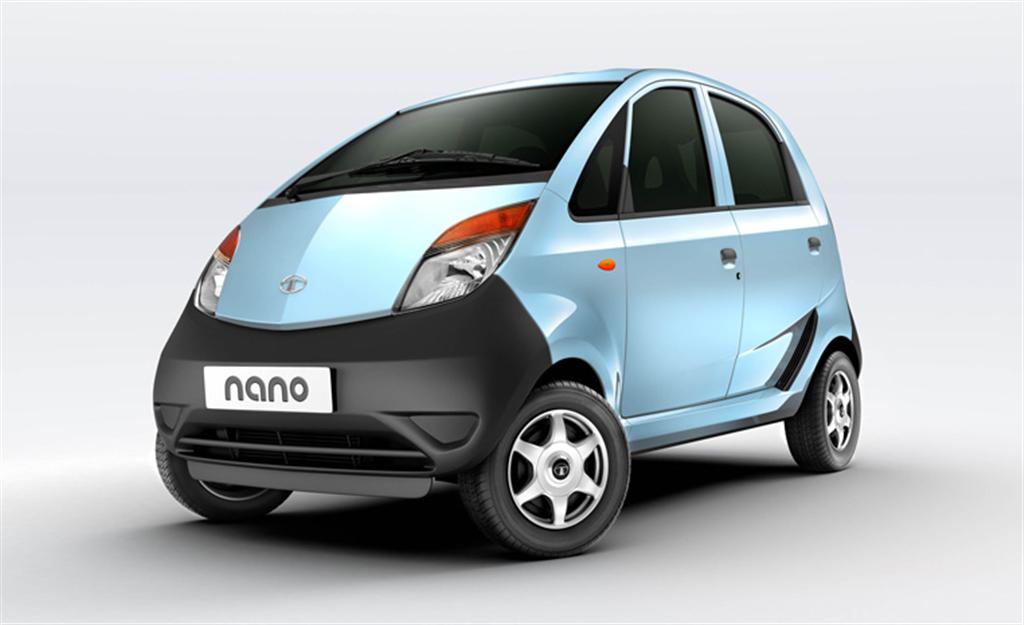 It seems to be Tata Nano news all over the internet and the media. I am sure all of you must be thinking that Motorbeam.com has turned into TataNano.com but the case in point being, this car is a very very important car for Indians in many ways. It is the cheapest car in India and it has made many car companies re-think how to design a car. We have not driven the Tata Nano yet, but Auto Car India drove the Tata Nano and here is what they have to say : –
The Nano is powered by a 624cc two cylinder petrol engine. It puts out a modest 35bhp (similar to 800) and 4.9kgm of torque. It isn't quick, but quite adequate for city use and even peppy in the city. It will hit a top speed of 106kph and takes 29.7 seconds to hit 100kph and isn't very different from driving an 800. Refinement levels are acceptable and vibrations are damped well enough too. Although we haven't been able to put it through our fuel tests, but we expect it to give about 18kpl in the city which further backs up its economy tag.
Riding on small 12inch wheels and tubeless tyres, the Nano rides surprisingly well. Most bumps are rounded nicely, but as the speeds climb the ride can get a little choppy. The steering has a little vagueness around the centre position, dial in more lock; it feels direct and provides good feedback as well. Grip levels are decent but are limited by the narrow tyres. Straightline stability is also commendable.
The Nano is quite a looker. Not only because of the hype it has generated, but because the car looks really good. It looks far more expensive than it is and that itself is half the battle won. This cute looking hatchback is sure to go down well with everyone. The Nano's mantra somewhat goes with the Indica's philosophy of giving more for less. For its diminutive size, the Nano is very big on space for its passengers. Clever use of space has meant that headroom and legroom is not only adequate but more than some bigger hatchbacks as well.
So is it a proper car? Yes, it definitely is. It offers better space than even a Santro at the front, while backseat space is quite decent. Comfort levels are good and it will come with an efficient engine as well. It isn't perfect; owners will want more power and a 5-speed gearbox. But Tata has achieved what it had set out to do – Affordable motoring for the masses. You can book one for as low as Rs 2,999. The base version of the Tata Nano is priced at Rs 1,23,360, the CX version is for Rs 1,51,360 and the fully loaded LX version is for Rs 1,72,360 (ex-showroom Delhi). Finance is available for even 7 year periods at interest rates of 11.7-12% which makes it affordable for almost anyone. Deliveries will begin in July and booking forms are available for Rs 300.
Features :-
The Nano is available in three variants – Nano, Nano CX and Nano LX. The base Nano is a bare bones model and doesn't get any creature comforts. Even the passenger seat backrest is fixed. The CX gets interior mouldings, air-conditioner and tinted glass. The top-end LX gets front power windows, sunvisors, body coloured bumpers, central locking and fog lamps.
Performance : –
0-60 – 9.1seconds
0-100 – 29.7seconds
Top speed – 106kph
20-80 (3rd gear) – 20.45seconds
40-100 (4th gear) – 46.38seconds
Braking (80-0) – 33.66m 3.07seconds