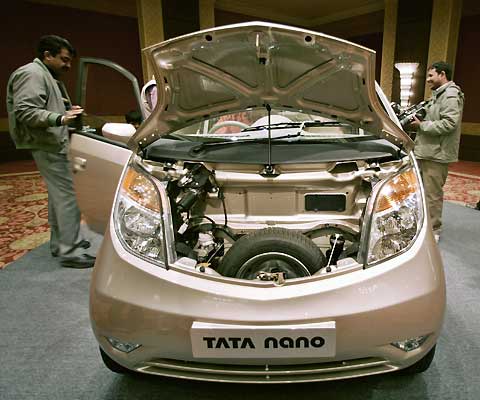 The scheduled launch of Tata Nano in the last quarter of this calendar is likely to be pushed back to the first quarter of next calendar year. The diesel version will face a domino delay. The delay in shifting the mother plant, the resultant financial loss and the current market turbulence has pushed back the petrol and diesel launch date.
At its Auto Expo unveiling in January this year, Mr Ratan Tata had indicated that the company was planning diesel and hybrid versions of Nano. "By and large we've always been a diesel company, so we will have a diesel version that will follow this variant soon after," Mr Tata had said.
Vendor sources say work on the world's smallest CRDi diesel engine had progressed to an advanced stage. The diesel engine will have fuel injection systems developed by Bosch, but the rest of the platform is being developed by Tata Motors and FEV, an independent engine and powertrain systems research, design and development company, based in Aachen, Germany. Sources say the 800cc, turbo-charged, CRDi diesel engine will be two-cylinder and crank out at least 30% more mileage compared to 800cc petrol cars.