Tata Showcases Manza Hybrid Concept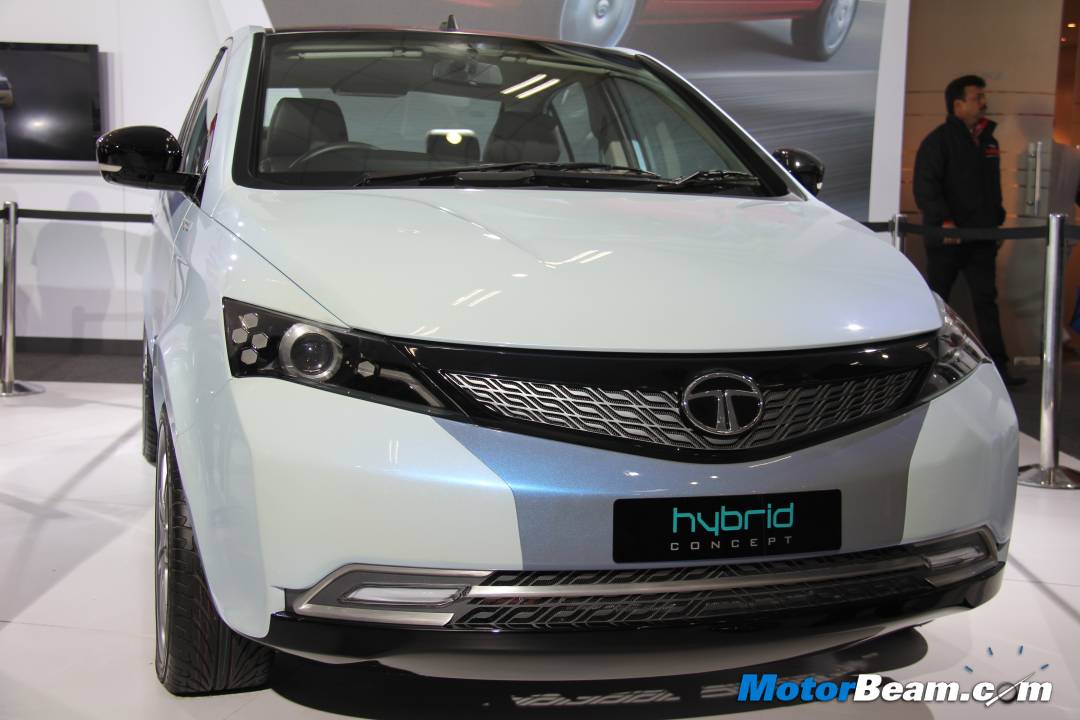 World over many companies are developing greener vehicles and some of them has managed to bring those into reality like Toyota with their Prius for considerable time. Concern for mother earth and depleting fossil fuels has caused many companies to strive for this shift. Sustainability is what also forcing many companies to work on this, so as they continue to be in this business. Thus moving with the world Tata has showcased their hybrid vehicle Tata Manza Hybrid at the expo. There are no plans to launch this vehicle in near future as it has to be revised and refined over the time to be feasible and practical.
Tata will be currently looking at applying the Hybrid Technology to Manza which they are using in their buses. What the spec sheet reads is 1.05 liter DICOR engine 45kw Electric Traction Motor will be doing duty under the hood. Engine Start/stop system is also a part of it along with regenerative braking. Roof mounted solar panel to extract power from mighty sun. To store all these energy powerful lithium –ion battery will be provided. All these will bring the CO2 emissions less than 90 gm/km.
Feature list includes ABS and airbags as safety features. 6 way powered leather front seats, Intuitive controller screen for various function, 7" Infotainment Touch Screen with Haptic feedback and proximity touch operated door locks are the features which will add bit of luxury and convenience to the car. Bi-xenon and LED headlamps and LED tail lights as well are provided. So as a package Manza Hybrid looks promising and delightful as well. How well it turns into reality is what depends on time and brilliant minds at Tata Motors. If we try to guess the price, it is very difficult to tell at this point of time, but if we take a wild guess it may be priced somewhat around Rs 12-15 lakhs.
Along with Mahindra Verito Electric, Reva, Maruti Desire Hybrid and Tata Manza Hybrid getting ready for future, future of Indian automobile industry feels positive and exciting. But there is long way to go for all these automobile giants. Let's keep our fingers crossed and hope for the best. What do you feel about future of us on wheels?