Bikes That Made News At The 2012 Auto Expo
The once in two years Auto Expo is one place for auto enthusiasts to gape at the mean machines. This year was too, expectations stood up to the hype created. Although cars take centrestage at the expo, Motorcycle manufacturers do not lag behind when it comes to aggressive marketing and launches. For Motorcycle aficionados, this expo was nothing short of a spectacular display of mean machines from Triumph to Harley to Yamaha. Let's look at some of the best bikes launches this year.
[singlepic id= 9675 w=540 h=375 float=center]
Triumph: This British manufacturer takes the cake when it comes making headlines. Triumph motorcycles, seen only till now with a selected community, set foot in India with not one but seven bikes. Triumph stole the 'thunder' with seven bikes from prominent families (Roadster/ Supersports, Adventure / Touring, Modern Classics and Cruisers). Triumph bikes to be launched are: Bonneville, Speed Triple, Street Triple, Tiger 800xc, Storm, Rocket III and Daytona 675. Pricing starts at Rs. 5.5 lakh. The company initially plans to establish 3-4 dealerships in major cities and sales are like to commence by the festive season, beginning October.
[singlepic id= 9444 w=540 h=375 float=center]
Harley Davidson: The cult bike manufacturer from US has had a smooth ride since its launch in 2009 (selling more than 1000 Harleys) and since then has been aggressive on their Indian expansion plans. This year the iconic brand launched two locally assembled models – FXDB Street Bob and FXDC Super Glide Custom – available for Rs 9.95 lakh and Rs 11.5 lakh respectively. The company commenced its India CKD assembly operation in January last year and has been assembling three motorcycles – Harley-Davidson Superflow, Harley-Davidson Iron 883 and Harley-Davidson Forty-Eight. With the introduction of two more motorcycles in, the company now assembles five motor bikes in the country, out of its total line up of 15 bikes.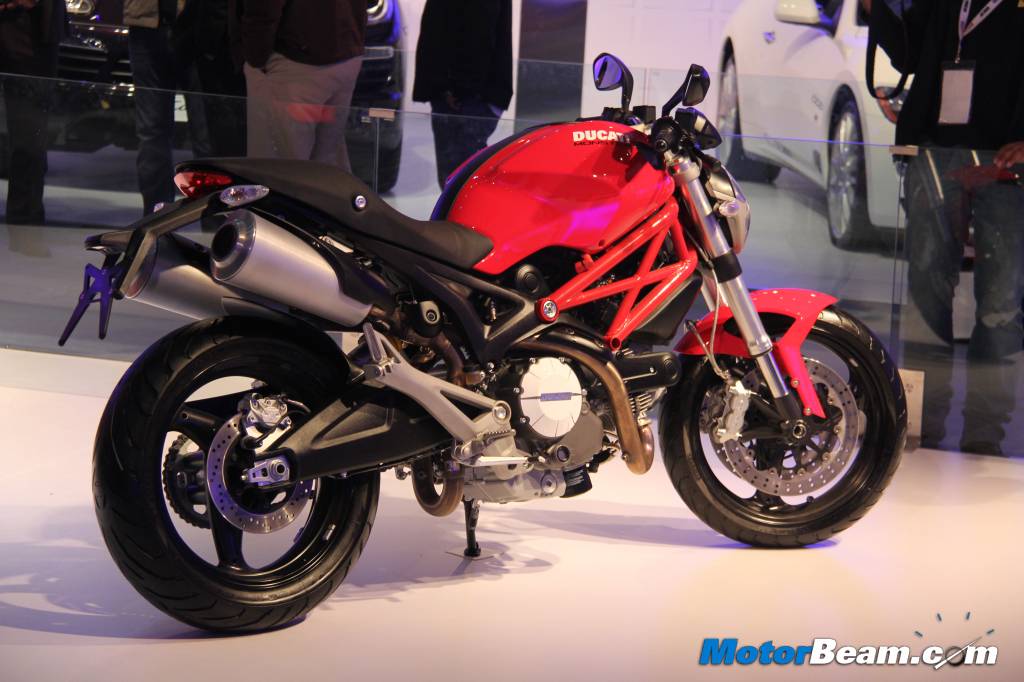 Ducati: The one brand that rings the bell when it comes to world of motorcycle racing, its Ducati and Indians have been gaga over the bike over ages. The Italian motorcycle maker launched its the most awaited bike- Monster 795 in India at a price of Rs 5.99 lakh (ex-showroom, Delhi) for limited period only. The company officials had reduced the price seeing the overwhelming response for bookings at the expo.
[singlepic id=9173 w=540 h=375 float=center]
Royal Enfield: How can this iconic brand be behind after all they were the ones who almost stole the show with the launch of their 'Classic' series. Royal Enfield this year launched just one bike – the Thunderbird 500. The company officials shied away from revealing the prices. The new Thunderbird has been built after gauging the responses from consumers and company officials said they have worked on ergonomics, looks, braking, night riding visibility, luggage carriage capability, even clothing and accessories of the new bike.
[singlepic id= 9737 w=540 h=375 float=center]
Hero: The Indian player has been trying hard to create a market of its own since the association with Honda ended (they were successful with the TV campaign). The Munjals used the expo ground to unveil its first hybrid scooter concept Leap. The scooter will run on both battery and petrol. It has been fully developed by Hero MotoCorp.
[singlepic id= 9637 w=540 h=375 float=center]
Piaggio: The Italian beauty is back after a hiatus of nearly 13 years. Piaggio returns to India with Vespa – sporting 125cc engines. The scooter will hit Indian roads in April 2012 and will initially be available in 35 main cities. Vespa – the iconic scooter was once a must have at every home.
[singlepic id= 9556 w=540 h=375 float=center]
Yamaha: Yamaha have had a tough time in India although bikers still swear for their RX100s and RD350s, but that changed with FZ and YZF series. At Delhi Auto Expo 2012, India Yamaha Motor unveiled a prototype scooter called the Ray, which could change by the time the scooter hits showrooms around mid 2012. Yamaha brand ambassador John Abraham was on hand to unveil the concept scooter.
[singlepic id= 9577 w=540 h=375 float=center]
Honda: Of all the consumer bike manufacturers, Honda had the best surprises for the auto expo. The bike manufacturer launched seven new models – a 110cc commuter motorcycle, Dream Yuga, 110cc Dio, CBR150R, CBR 250R, VT 1300CX and 2012 CBR1000RR Fireblade. The CBR150R is powered by DOHC engine with fuel injection and will be available in standard and deluxe versions, the bike will have tubeless tyres and front and rear disc brakes and will cost less than Rs 1.2 lakh. The CBR 250R will hit the market this year from the month of February. Deeam Yuga will sport an 110cc engine and will come in three variants – kick/drum/spoke, kick/drum/alloy and self/drum/alloy. Dio will be an advanced version of the existing one and will be available from January end. And for the mean machines, the VT1300CX gets its power from a 1312cc V-twin engine and the 2012 CBR1000RR Fireblade will be sold from this month at the exclusive Wing World showrooms owned by Honda.
[singlepic id=9139 w=540 h=375 float=center]
Suzuki: Still finding a foot hole in the Indian bike market, Suzuki launched Hayate – a 110cc bike, which will cost over Rs 40,000. Suzuki Motorcycle India also unveiled Swish125 – a 'value packed scooter' at a price of Rs 45,431 (ex-showroom, Delhi). The four-stroke engine scooter will be available at Suzuki dealers by March.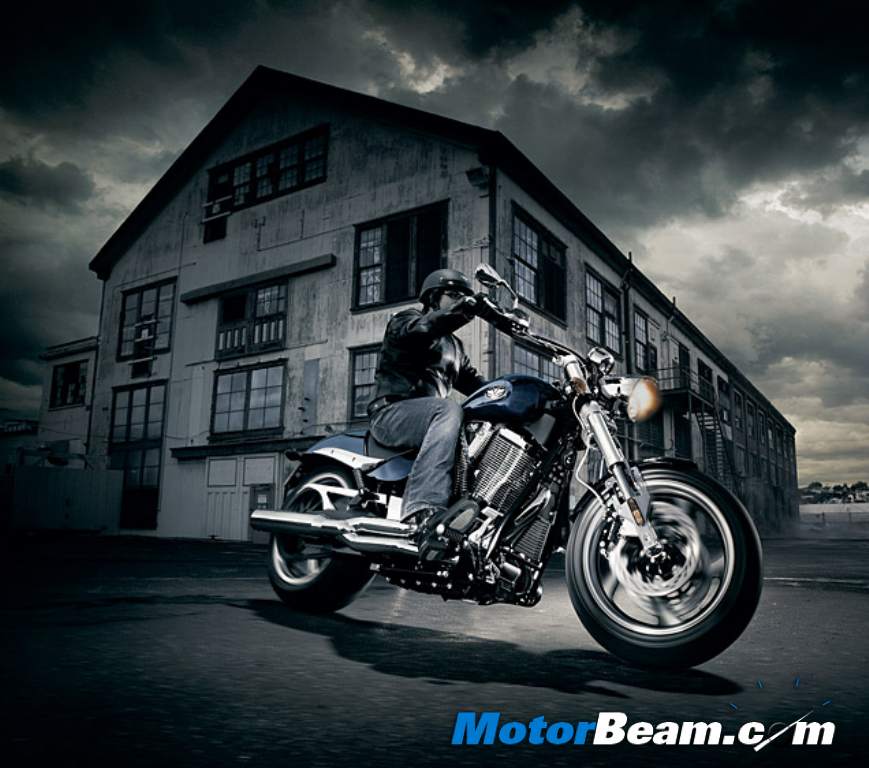 Victory Motorcycles: Another US bike manufacturer trying to cash-in on the luxury biking segment in India at the Auto Expo was Victory Motorcycles with their Vision – a massive touring motorcycle. The Vision features a 1,740cc V-Twin engine capable of producing 93PS of power and a phenomenal 148Nm of torque. The Iowa based company is famous for manufacturing luxury touring bikes, classic-styled motorcycles and powerful inter-state cruisers, among several others.