Tata Vista EVX Wins Future Car Challenge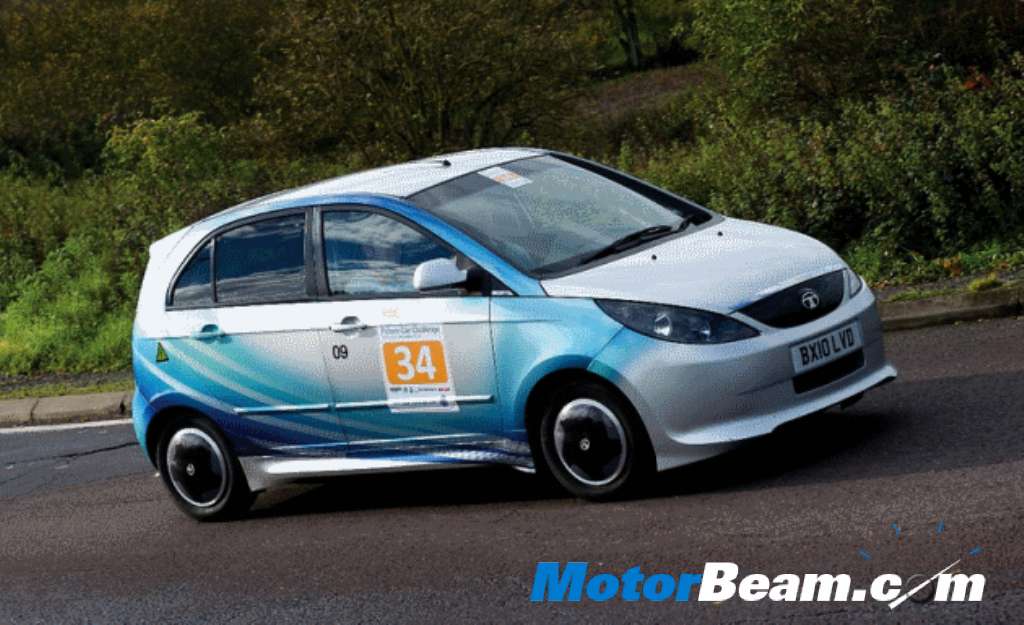 The Tata Indica Vista EVX, developed by Tata Motors' UK subsidiary, Tata Motors European Technical Centre (TMETC) engineers, bagged the Most Economic Small Passenger EV and the Most Economical & Environment Friendly Small Passenger EV under the Small Passenger EV Category at the inaugural RAC (Royal Automobile Club) Brighton to London Future Car Challenge.
The Royal Automobile Club's new initiative was staged as part of the 2010 LBVCR weekend to actively promote and demonstrate environmentally-friendly energy technologies. The event saw the participation of 60 vehicles from the major OEMs, as well as entries from private companies and individuals. The challenge was open to Electric, Hybrid and Low Emission Internal Combustion Engine vehicles and energy consumption was measured in various modes during the journey from Madeira Drive, Brighton to Pall Mall, London. The Tata Indica Vista EVX competed alongside vehicles from BMW, Mitsubishi and SMART. This success at the 2010 RAC Brighton to London Future Car Challenge is testament to the capability and experience of the engineering teams at Tata Motors and TMETC.
The Tata Indica Vista EVX completed the journey from Brighton to London at a highly economical energy cost of £1.35. This compares very favourably to journey costs of £6.17 and £4.80 for a similar sized vehicle running either a petrol or diesel engine at standard energy prices. The 58 mile route was completed with only a 36% depletion of the lithium ion phosphate batteries. This would give a vehicle range, in typical real-world driving conditions, of approximately 160 miles, producing an efficiency equivalent mileage of 176 mpg plug to wheel.
With the Tata Indica Vista EVX, Tata Motors continues its innovative approach with the Tata Indica Vista EV, which has been developed on Tata Motors hugely popular petrol/diesel car, Tata Indica Vista.The Tata Indica Vista EV will be a more practicable option for the consumer, capable of carrying four individuals, adequate luggage space, with a predicted range of up to 200 km and acceleration of 0-60 kmph in under 10 seconds. Future developments in battery technology and lightweight structures will only further enhance the efficiency and ultimately the effective range of the vehicle, thereby addressing the current range anxiety issues typical with this new technology.