Tata Vista Nominated For 2013 European COTY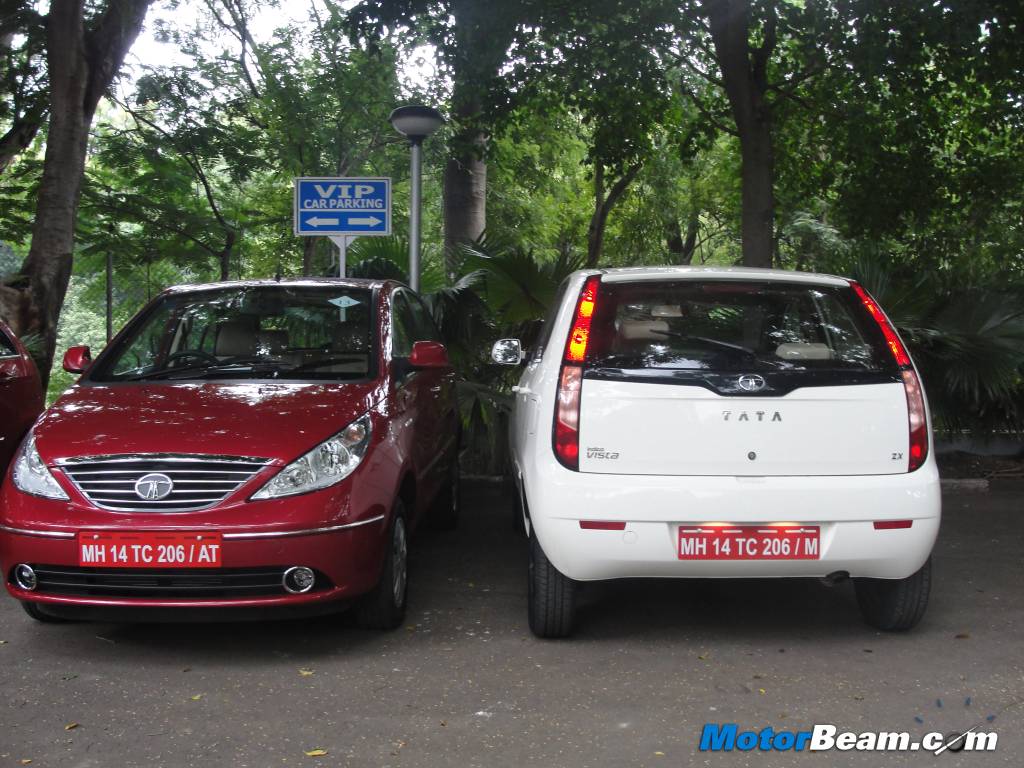 The provisional list of candidates for the 2013 European Car of the Year (COTY) award has been released and there are 34 vehicles in the list. The eligibility criteria to be part of the nominations are various, including a launch in the past 12 months, projected annual sales of at least 5000 units and availability in 5 European countries. Out of these 34 vehicles, 7 will finally be selected in December and 58 journalists from 22 European countries will decide the winner. Each jury gets 25 points to assign to 5 cars, with not more than 10 points going to a single vehicle.
The list of cars range from different categories with most of the vehicles not on sale in India. However there is one Indian entry, in the form of the Tata Vista. There are little chances of the Tata Vista making it to the top 7. We feel the BMW 3-Series (F30), Hyundai Santa Fe, Volkswagen Golf, Skoda Rapid, Fiat 500L, Volvo V40 and Peugeot 208 will make the cut. We strongly feel the Volkswagen Golf will take top honors, when the results are announced early next year. Which car do you think would become the 2013 European COTY?
2013 European Car of the Year Nominations –
Audi A3
BMW 3-Series
Chevrolet Malibu
Dacia Lodgy
Fiat 500L
Ford B-MAX
Honda CR-V
Hyundai i30
Hyundai Santa Fe
Kia Cee'd
Kia Optima
Lancia Flavia
Mazda 6
Mercedes-Benz A-Class
Mercedes-Benz SL
Mitsubishi Outlander
Mitsubishi ASX / Citroen Aircross / Peugeot 4008
Opel Adam
Opel Mokka
Peugeot 208
Porsche Boxster
Renault Clio
Skoda Rapid / Seat Toledo
Smart ED
Subaru Impreza
Subaru XV
Subaru BRZ / Toyota GT86
Tata Vista
Toyota Auris
Toyota Prius Plug-in
Toyota Prius Plus
Volkswagen Golf
Volvo V40
Volvo V60 Plug-in
For the 2014 awards, we might see the Ford EcoSport, Tata Aria, Mahindra XUV500, Jaguar F-Type, Range Rover, and Mahindra Quanto in the list of nominations.