Tata Zica Name Replacement Options – Civet, Tiago, Adore
Tata Motors started an online campaign to rename the Zica. The name Zica is being dropped due to the recent spread of a deadly virus called Zika.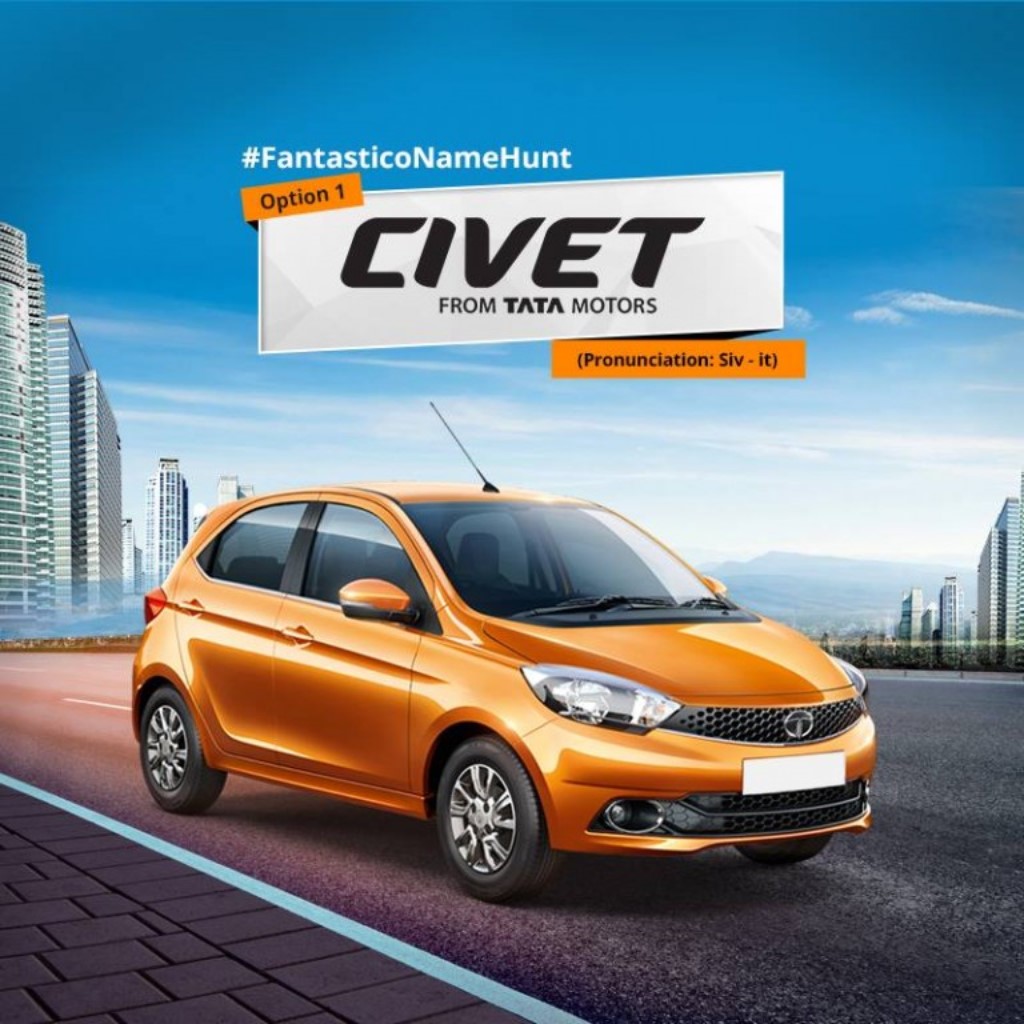 Deciding the name of a car is not an easy process. Several things are taken into account when a name is decided. It should suit the car, have a meaning, suit the company image and fulfil other requirements. After the tedious process, it is seldom seen that a brand decided to change the name of their vehicle just before its launch. Even rarer is a situation when they ask the public for a name suggestion.
Tata Motors is stuck in this rare situation and are in the process of renaming the Zica. Unveiled to the world a couple of months ago, the Zica gained rave reviews from everyone. But, the recent spread of the Zika virus which is claiming many lives has made the Indian manufacturer vary and they are changing the name of the car just before its launch.
Few days ago, Tata initiated the Fantastico name hunt wherein the general public could give name suggestions to the company via various mediums. Having received over 37,000 entries, the automaker has narrowed down the list to three names – Civet, Tiago and Adore. The company has opened voting for these names and anyone can vote by visiting the website.
One of the contestants whose vote matches the final selection will win the car if located within India or a cash reward of similar value if located outside India. We have to appreciate Tata for converting a tricky situation into an excellent marketing campaign which has made them connect very well with customers.
Tata Zica Name Replacement
– 37,000 entries were received for the Fantastico name hunt
– Voting for these three name is on currently
– One lucky winner stands a chance to win the car
– The three shortlisted names are – Civet (an animal), Tiago (Spanish name for baby boy), Adore (loving or respecting someone)