Tennis Star Boriss Becker's Mercedes Connection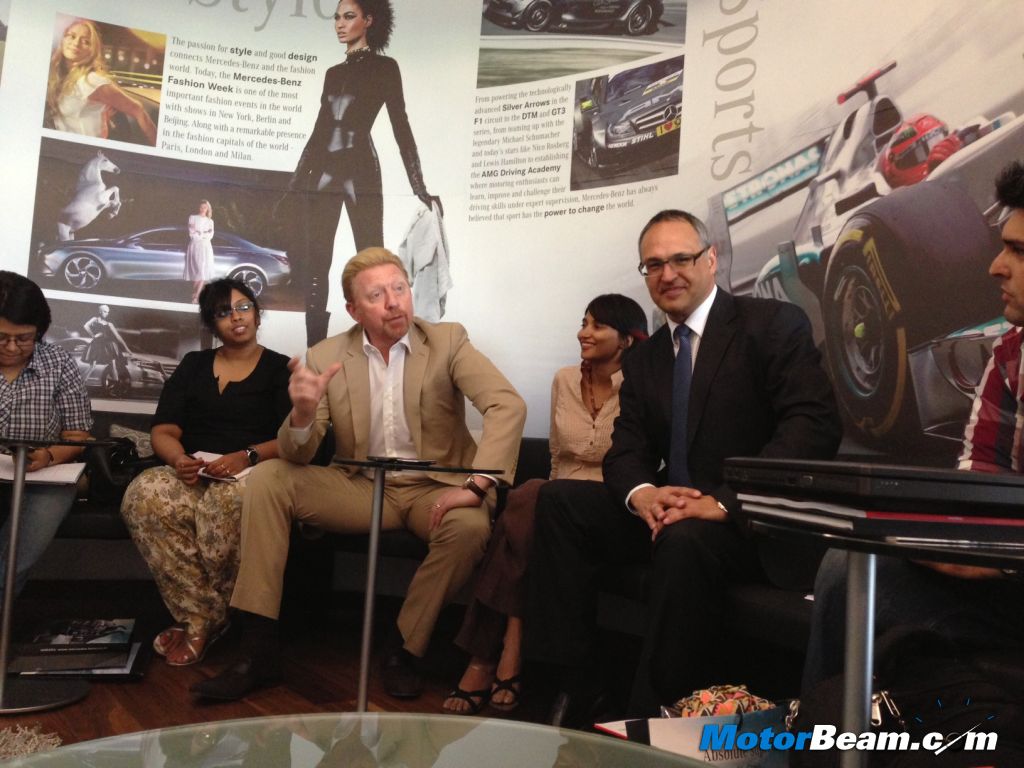 A couple of weeks back, Tennis star Boriss Becker came to India to launch the new and updated Mercedes-Benz GL-Class. Mr. Becker is a big Mercedes fan and is also the company's brand ambassador. Both Becker and Mercedes are from Germany, which makes their connection immediate. Although India is not a big Tennis country (at least not near as big as cricket), people were very excited to see Borris Becker. We had a chance to interact with him on a round table and got to know him better.
Mr. Becker owns three Mercedes-Benz dealerships in Germany, thus he is also a business partner of the Stuttgart based firm. When asked about the cars he drives, he was quick to point out that he is a family man and drives the GL-Class, because it suits his manly image, while being practical as well. He also has an ML-Class but his favourite is undoubtedly the SLS AMG, which he frequently drives fast on the Autobahn, jokingly adding that he hides his face so no one can see him.
Mercedes-Benz has gone into super aggressive mode and plans to launch a slew of cars in the coming few months. The next launch is the A-Class, which will be followed by the diesel B-Class and the facelifted E-Class. The company will bring in the CLA, next generation S-Class and GLA compact SUV in 2014. Mercedes' Chakan facility will be expanded to assemble 20,000 units by the end of this year, seeing an investment of Rs. 250 crores. The company is favouring the EU-India free trade agreement as it gives them immense benefits in importing CBU models.