The Energica – Latest Electric Bike From Italy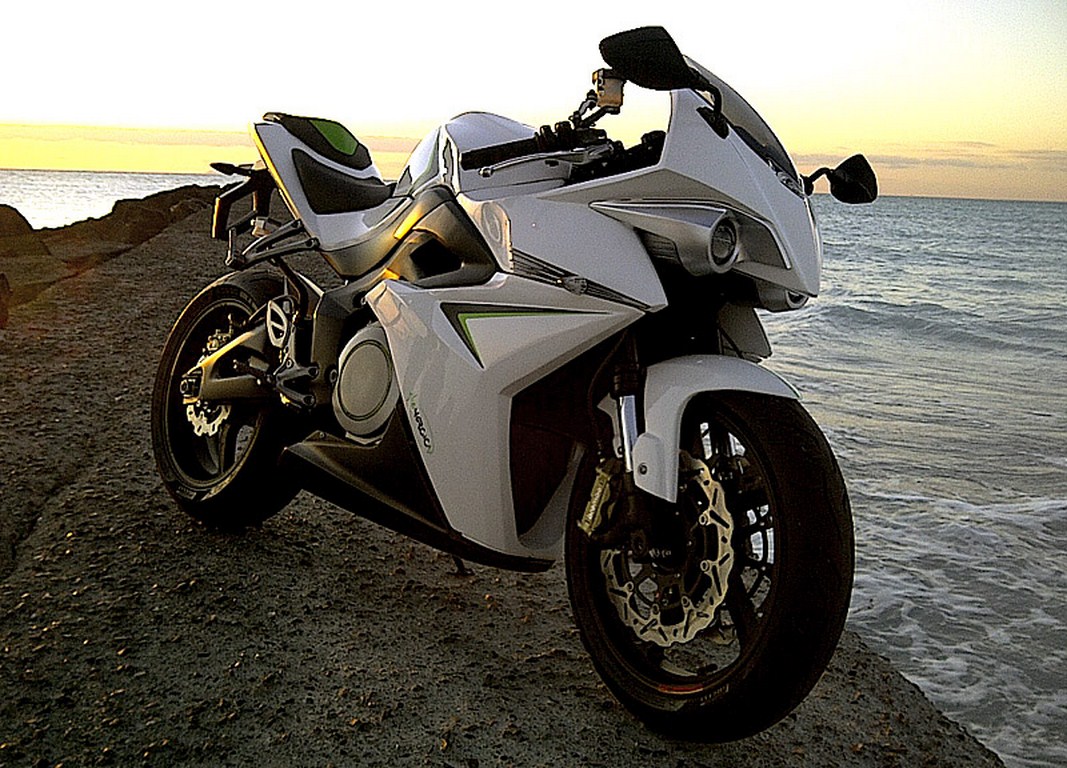 The CRP group from Modena, Italy, has developed an amazing electric bike called the 'Energica' and unveiled the 2013 version at the EICMA show at Milan last month. This is a revolutionary new 100 percent electric superbike with stunning looks, state-of-the-art technology, mind-blowing performance and is environmentally friendly as well. CRP group is an engineering company in Modena, the heart of Italy's automotive manufacturing industry and is associated with motorsport since the 1970's. CRP racing have been making and participating in electric bike racing since 2010 and have been European champions as well as World Vice Champions. Their racing bikes are the eCRP 1.0, 1.2 and 1.4 for 2010, 2011 and 2012 respectively.
The Energica was developed as a sports bike for the road as well as the track with serious racing DNA in 2012. Its makers are proud of the engineering that has gone into the bike as well as tremendous passion for performance and racing. It is powered by an oil cooled PMAC Synchronous permanent magnet electric motor producing 134 HP of power and an astonishing 160 Nm of torque. The top speed of this bike is 220 km/hr and has an amazing range of 150 km between charging. A computerized management system keeps the bike at its best performance and keeps the rider safe with real time power management.
This bike is definitely quite a revolution in biking terms which provides biking pleasure and amazing performance along with safeguarding out mother Earth. With limited range, touring is not possible, but it can be an amazing track bike or a leisure bike which is usually what most sports bike users use their bikes for. Slowly as the technology advances this can become a real alternative for racing as well as street bikes.