The Garia Luxury Golf Car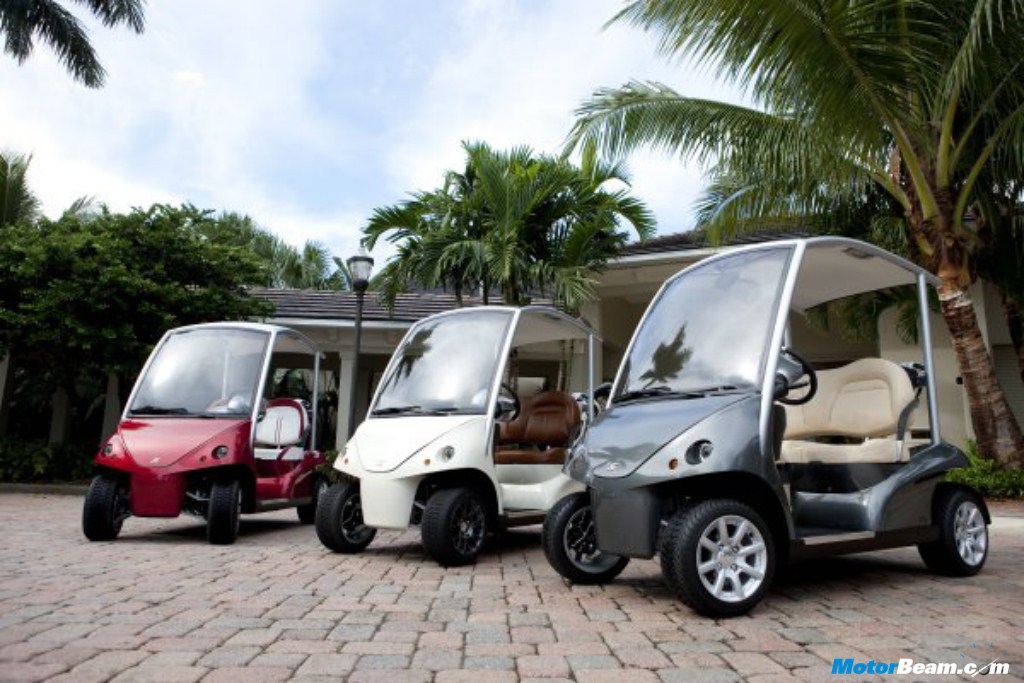 For the first time ever, the golf cart has been reinvented as a luxury golf car. The Garia features a double wishbone front suspension similar to those found in sports cars and inspired by Formula 1 cars. The drive train is built by an Italian company that also produces Ducati gearboxes. The aluminum profiles in the frame are made by the same company that supplies aluminum profiles to Aston Martin, Jaguar and Volvo. Hydraulic brakes on all four wheels with discs in the front and drums at the rear. The Garia is manufactured at the Valmet Automotive factory in Finland, manufacturer of the Porsche Cayman and Porsche Boxster.
Top it all off with an in-built refrigerator, hand-stitched seats and an exclusive personalization program where you can choose to have the Garia painted in your favorite color or matched to your other cars. With The Garia you are sure to get the most desirable golf car ever created. Designed by Danish designer Anders Lynge, The Garia is innovative and unique. The Garia follows the renowned Scandinavian tradition of clear-cut and classic lines combined with functionality. In 2010, The Garia will be street legal and available in the US market as an LSV (Low Speed Vehicle). The Garia LSV will be launched at the Geneva Auto Show in March and will cost USD 17,499/- Ouch!