Worlds Smallest Electric Bike Moosshiqk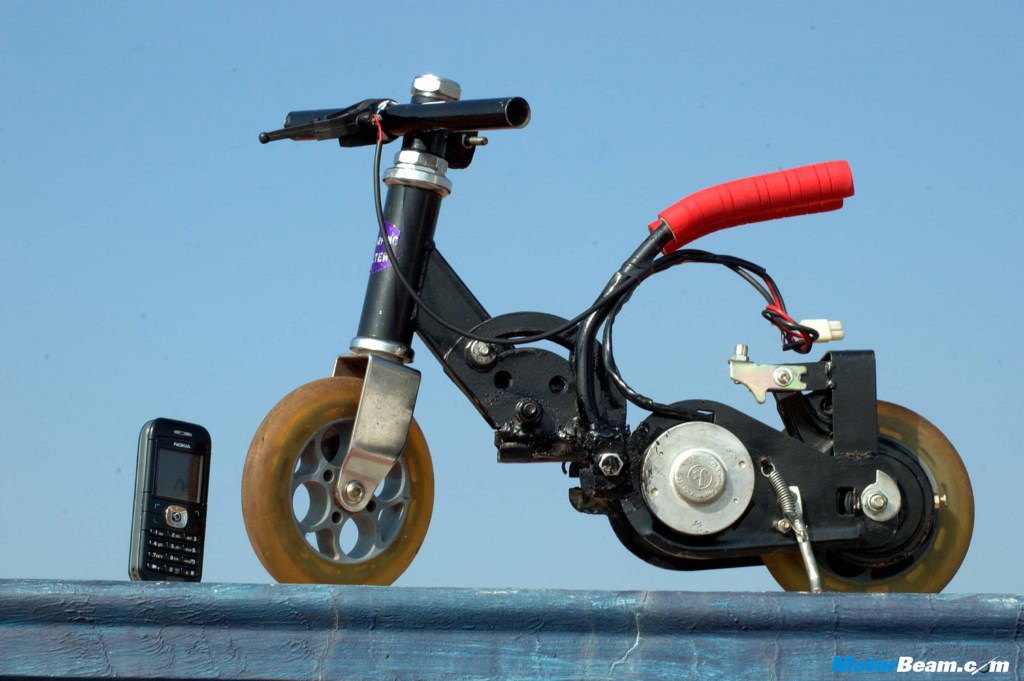 They say size does matter but if your name is one Santosh then maybe it doesn't. Mr. Santosh who happens to hold two Limca world records has made Moosshiqk, a unique bike which as you can see is so small that you can pack it in your laptop bag and go to office. It is capable of carrying a 62kg person for 15 minutes at a speed of 15km/hr. So here are some questions thrown at the bike builder.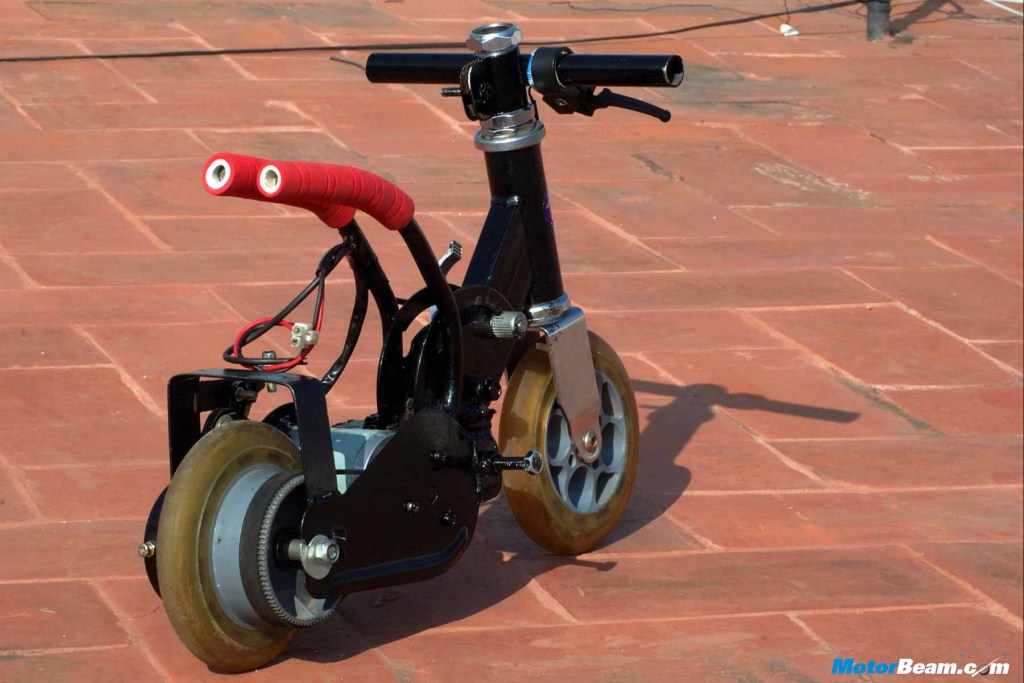 Total cost of producing the bike
Rs. 12,000/-
What was your inspiration in producing the bike?
From my kid days I am love with bikes and its repair, because my father had passion about bikes and repair,when I was a kid I would like to ride small bikes but its not possible because I am from a middle class family and its.not affordable.
What is the maximum distance it can cover with a person?
We heaved tested for 15 minutes ride about 1km
What is the general opinion of the public about this bike?
How to sit on the bike!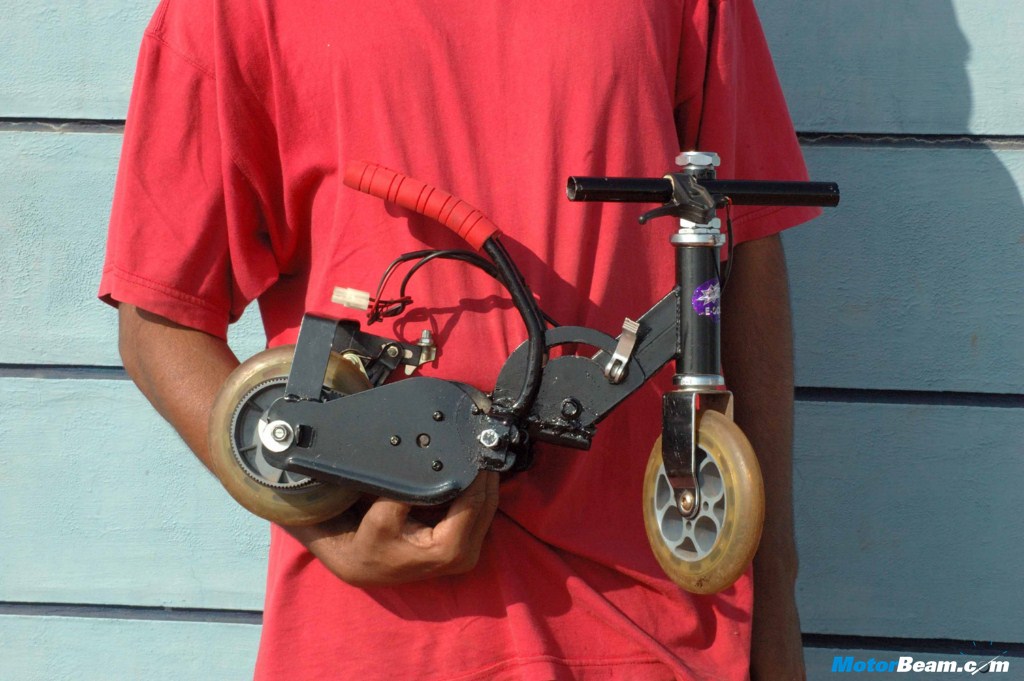 Where were the various parts of the bike acquired from, did you manufacture them yourself or otherwise?
Sum pars like frame, handlebar, and some parts fabricated, some parts from cycle and some from e-bikes
What are the type of batteries used in the bike?
12v dc 2no = 24v
A little information on your bike building history.
I have done two other kid bikes using Sunny engines.
Anything you may want to add?
MOOSSHIQK (MOSHIKE) ITS drown from Sanskrit it means mouse.