Top 10 Car Exporters In India In 2016, Ford Becoming Strong
Hyundai, Ford, Maruti, etc. have set up base for exports from India to other countries.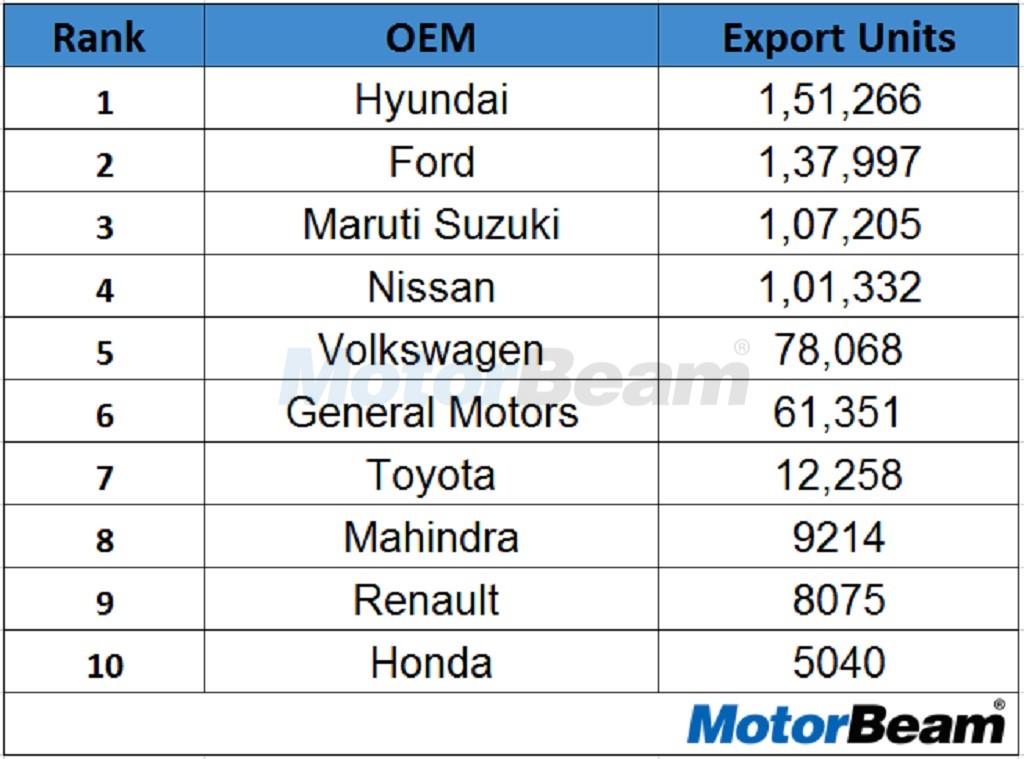 While local sales of vehicles are growing in India (barring the last couple of months), a lot of manufacturers are also exporting their cars to other countries from India. In fact, the number of cars being exported from India is extremely high and manufacturers are considering India as a major export hub.
While Maruti Suzuki is leading the pack when it comes to local sales, the story is completely different when it comes to exports. The company stands at third position in exports while we have Hyundai right at the top. Ford stands at second position but what is worth noting is that Ford overtook Hyundai in December 2016 with exports of 17,904 units as compared to Hyundai's 17,107 units.
Nissan stands at fourth position overall but the company overtook Maruti Suzuki in December 2016 by 28 units. Volkswagen stands at fifth position while General Motors is at sixth, followed by Mahindra and Renault. General Motors and Renault have had huge YoY growth rates at 192.1% and 8973% respectively. Honda Cars India comes at last position.
Top 10 Car Exporters
– Hyundai and Ford are the largest car exporters from India
– General Motors seems to be focusing more on exports than local sales
– Renault is also making India a significant export hub