Toyota C-HR Compact SUV Is Ready To Take On Honda HR-V
The Toyota C-HR is a small SUV based on the concept vehicle shown in 2014. The vehicle is a global car to compete with other small SUVs such as the Honda BR-V and Mazda CX-3.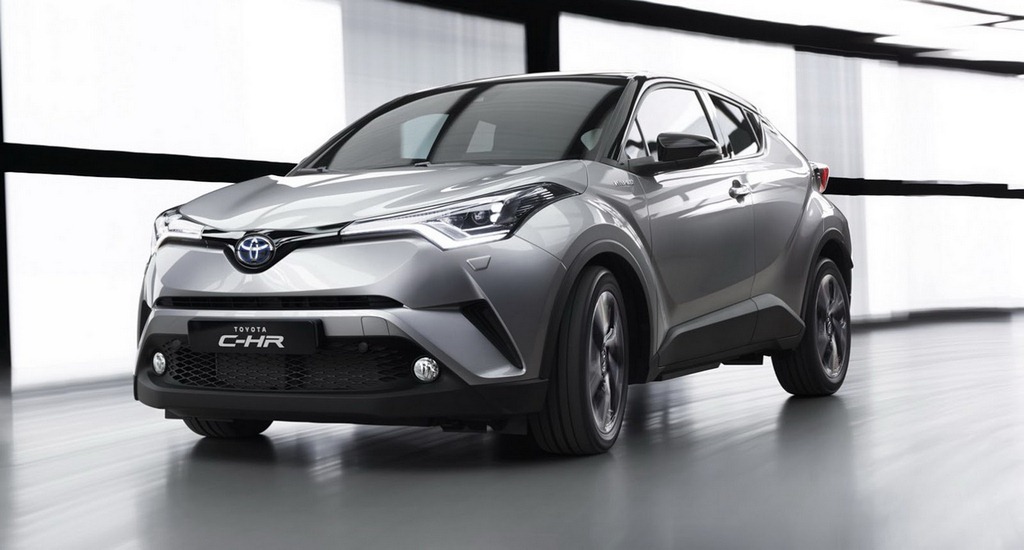 The small SUV type of vehicle is currently the rage not in just our country, but all over the world. Thus various automakers have unveiled many small SUVs which have all the butch looks and status of proper SUVs but none of the discomfort or thirst for fuel that comes with them. Now the Japanese automaker has also jumped the bandwagon and has unveiled the new Toyota C-HR compact SUV at the 2016 Geneva Motor Show.
The Toyota C-HR SUV is based on the Toyota New Global Architecture (TNGA) which is shared with the new generation Prius. This enables it to share the powertrain of the new Prius too which is a clear advantage in its class. The SUV is all about cuts and lines with a coupe like roofline and hidden rear door handles. The designers have worked very hard to retain the look of the C-HR concept car shown in 2014.
The Toyota C-HR is 4350 mm long, 1795 mm wide and 1550 mm tall, with a wheelbase of 2640 mm. The car is powered by the Prius derived 1.8-litre engine which produces 118 BHP or a 1.5-litre turbocharged petrol engine which makes 114 BHP. The car will be either mated to a 6-speed manual gearbox or a Continuously Variable Transmission (CVT) automatic. The vehicle is also expected to get the 2.0-litre naturally aspirated 4-cylinder unit from the Toyota Corolla which makes 147 BHP and will be mated to a CVT unit.
The Toyota C-HR will be sold in European and possibly North American markets only though the Japanese company has not made any announcements related to the compact SUV being launched in India. The C-HR will compete with the Honda HR-V, Nissan Juke and Mazda CX-3 and will be built in Turkey. This Toyota was slated to be sold in the U.S. as a Scion, but those plans were quashed in early February when Toyota announced it would be shutting its youth-oriented division.
Toyota C-HR
– The Toyota C-HR is based on the same platform as the Prius
– The car employs a radical design language with many creases and a floating roof
– The car will compete with the Honda HR-V, Nissan Juke and Mazda CX-3
– The SUV gets a 1.8-litre engine which produces 118 BHP or a 1.5-litre turbocharged petrol engine which makes 114 BHP
Catch All The Latest Videos, Subscribe To