Toyota India Launches Innova CNG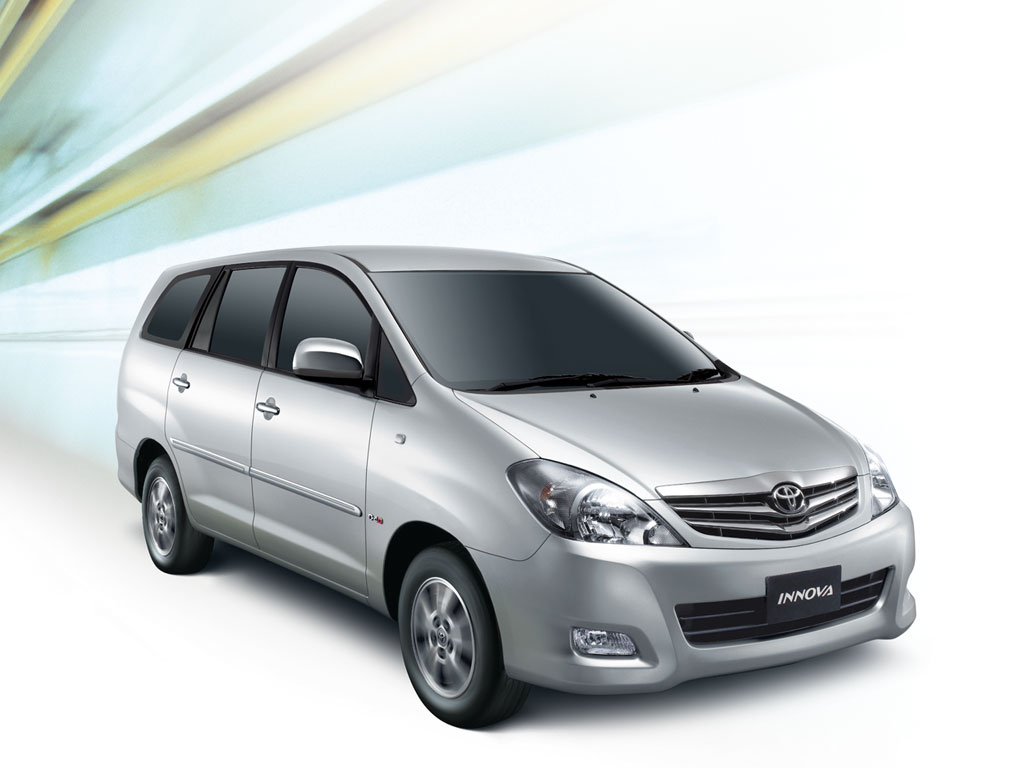 Toyota Kirloskar Motor (TKM) today announced the availability of the Compressed Natural Gas (CNG) powered Innova, the first energy efficient multipurpose vehicle in the country, which is available in all petrol grades of the Innova. The dual fuel Innova will use CNG as an alternate fuel. The Innova, India's most popular multipurpose vehicle since its launch in 2005, will now provide customers a more economical and environment friendly driving option.
The Innova comes with a 1998 cc, 16V DOHC VVTi petrol engine which is compatible with CNG. The CNG Innova has a manual selector switch that enables the driver to easily switch from gasoline to CNG and vice versa. The on-board cylinder has a capacity of approximately 12kg of CNG and the running cost on CNG for the Innova is estimated to be around Re. 1.6/km or even less depending on the driving cycle.
Taking into account mileage, increased engine oil life and reduced maintenance costs, the CNG Innova offers about 50% saving over diesel in running costs. The CNG Innova will be priced at around Rs 85000 higher than the current petrol version.
TKM has tied up with the leading CNG kit supplier M/s Minda Auto Gas Ltd to supply the CNG kits. The sophisticated kit is not only safe; its advanced Lambda control system ensures that it meets the Euro III emission norms. To ensure that there are no flaws in the fitment process, TKM has a special arrangement with M/s Minda Auto Gas Ltd to retro fit the kits on the Innova.
"CNG can reduce carbon-monoxide emissions by over 90 percent and offers better utilization of natural energy resources. Offering the Innova with a CNG kit will only add to its long standing appeal as it will not only be eco- friendly; it will also be hugely economical. We invite our customers to discover the true value unleashed by the new CNG Innova," said Mr. Sandeep Singh, Deputy Managing Director, Marketing, TKM.
In the first phase of launch, the CNG Innova has been introduced in Delhi, Mumbai, Surat, Hyderabad and Ahmedabad. The CNG Innova will also soon be launched in Baroda and Vijaywada. All Toyota dealers in the above 7 cities are equipped to sell and service the CNG Innova.