Next Generation 2016 Toyota Innova Rendered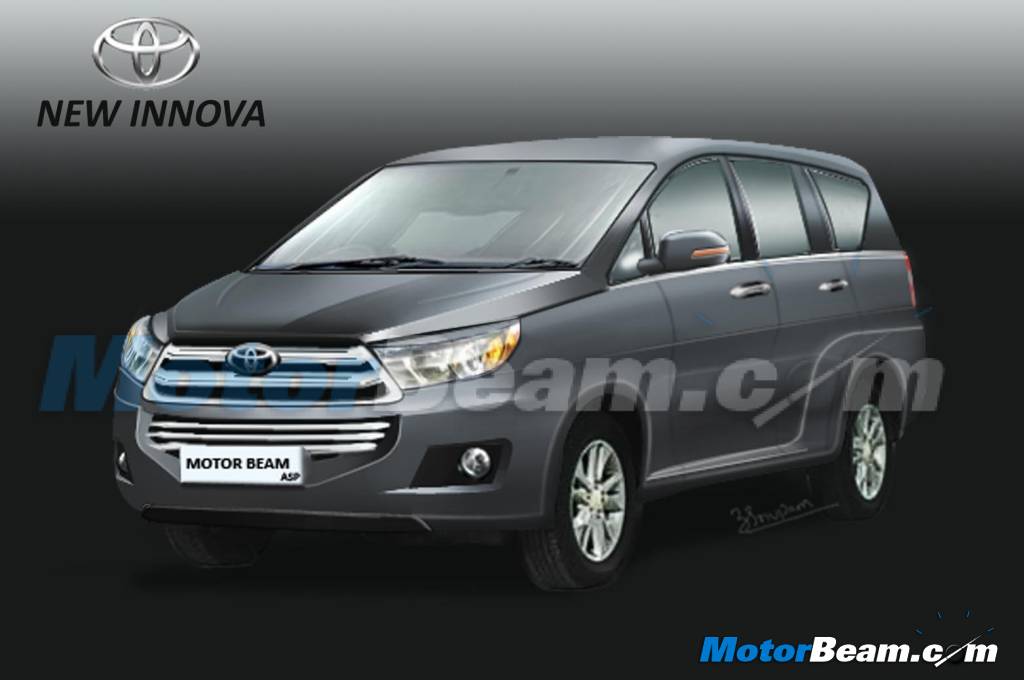 The Toyota Innova, which was launched in 2005 in India has always been a favourite with cabbies as well as private car buyers. Most of the liking for the Innova comes from the fact that it is highly reliable with reasonable ownership costs, practicality and comfort among other features. The Innova has always performed consistently well for Toyota and the Japanese manufacturer too has taken great advantage of this by jacking up prices of the MPV very significantly. Inspite of all this, the Innova is clearly dated now. Toyota has updated the vehicle regularly but these updates only included cosmetic changes and feature additions. The second generation Innova is long due and its parent company has started testing the new model.
The next generation Toyota Innova will hit the markets by late 2015 or early 2016. The new model will be getting completely new exteriors and interiors. The front end will be completely redesigned (some influence from elder siblings like the Land Cruiser) and it will feature all new headlights, grille, bumper, etc. The front grille will be hexagonal in shape with a thin separation in the middle. The grille will also get striking chrome slats which will add a bit of bling to the front. The headlights will be large and slightly tapered towards the inner ends. The fog lamp holders will also be redesigned.
The side profile of the new Toyota Innova will be similar to the outgoing version. There will be some changes like redesigned wheel arches. Toyota will also plonk in alloy wheels of a newer design in the 2016 Innova. The rear end will feature a new hatch design and tail lights. The interiors will also be significantly better than the current Innova. The dashboard will be changed completely while the steering, controller knobs, instrument cluster, switches, etc. will see major changes. Toyota will also add some new features to the Innova.
Toyota is betting big on the new Innova. When it was originally launched, it had hardly any rivals and hence went on to become a success. Now that modern and better-equipped rivals have come up, the Innova needs to be careful. The MPV market consists of the Mahindra Xylo, Maruti Ertiga, Chevrolet Enjoy, Nissan Evalia and the newly launched Honda Mobilio today. While these MPVs are priced lower, the Innova is clearly overpriced. The 2016 Innova can be expected to cost anywhere around Rs. 20 lakhs (for the top-end model). Maruti Suzuki is working on an Innova competitor which will go on sale in 2017.
Will Toyota be able to justify the premium it commands for the Innova?