Toyota Mirai Showcased At 2016 Auto Expo [Live]
Toyota Mirai is one of the first hydrogen fuel cell vehicle to be sold commercially and produces a joint output of 1000 PS from the V8 petrol engine and the electric motor.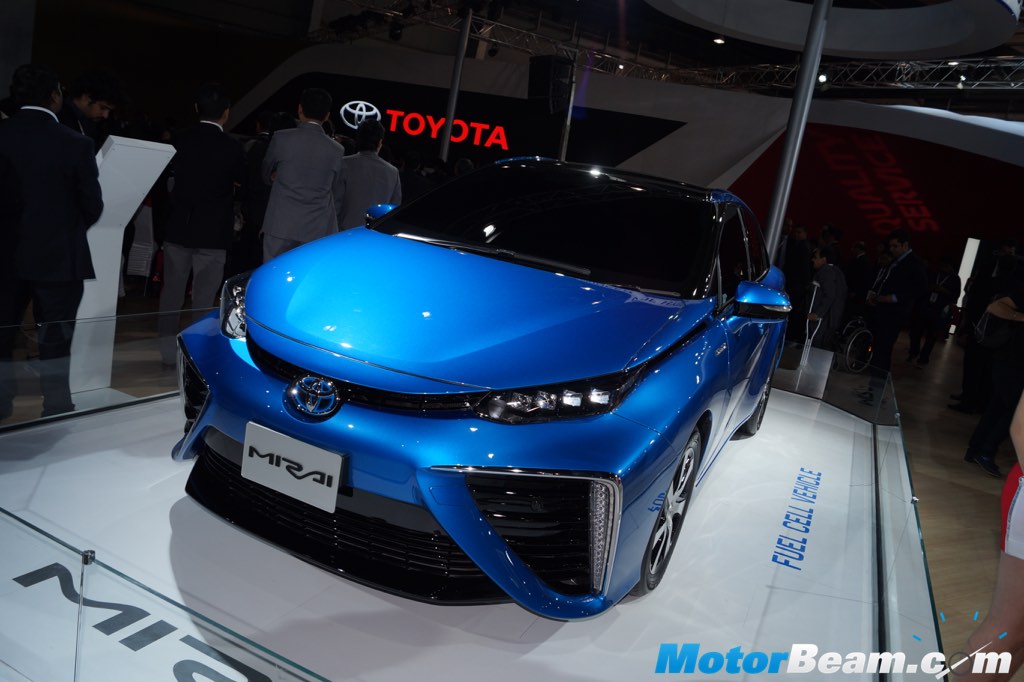 Toyota has showcased the Mirai at the 2016 Auto Expo, one of the first hydrogen powered cars to be sold commercially. 'Mirai' in Japanese stands for 'future' and it undoubtedly suits the car that uses just 3.5 litres of hydrogen for covering 100 kms. The car comes with luxurious features such as DRLs, 7-inch touchscreen infotainment system, dual-zone climate control, steering mounted functions and cruise control.
The Toyota Mirai is powered by a 3.7-litre V8 petrol engine coupled with electric motors that produces a joint output of 1000 PS. The motors work on electricity that is produced by a simple reaction between stored Hydrogen and Oxygen from the atmosphere while giving out heat and water. The futuristic car also comes with a number of safety features such as ABS, EBD, brake assist, traction control and eight airbags.
2016 Toyota Mirai
– Gets features like DRLs, 7-inch touchscreen, dual-zone climate control
– Powered by 3.7-litre V8 petrol engine
– The engine is combined with electric motors to produce 1000 PS