Toyota Organises Off Roading Camp For Fortuner Customers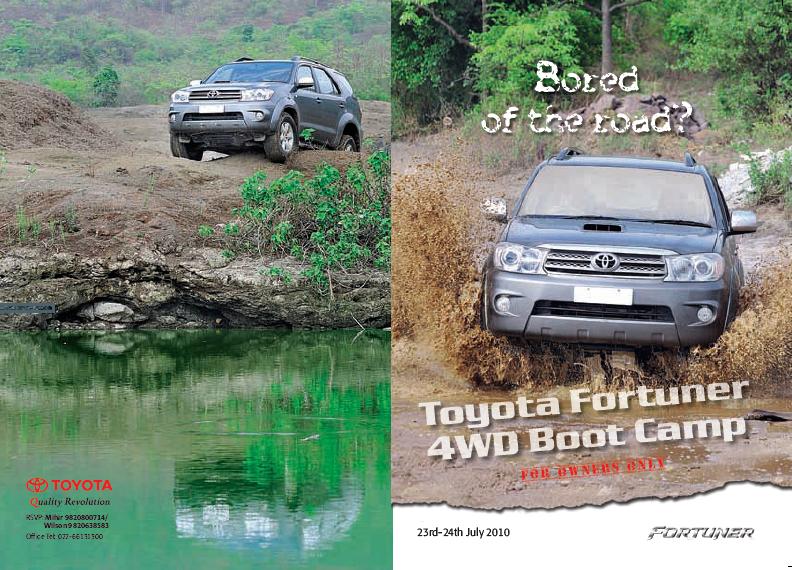 The Toyota Fortuner is one of the favorite 4×4 vehicles in India and to showcase its capabilities, Toyota has organised an Off Roading Camp (known as Boot Camp) on 23 – 24 July 2010, near Mumbai – Pune highway for Fortuner customers. Toyota has tailor made this off roading experience keeping in mind that there is no damage to the participating vehicles.
There is a hospitality area around the venue to make sure the participants are comfortable and enjoy the day. Off roading courses will include light ascends/descends, side incline runs, stone crawling (along river bed) and water fording. To make this experience unique, participation is on first come first serve basis. One can register their Fortuner by dialing 022-66131300 or 022-24962730. Do not forget to carry your driving license, car papers, PUC certificate and a camera (with waterproof cover). The exact location is marked on the map below. Keep watching for more.