Toyota Puts HiAce India Launch On Hold Due To SC Ban
Toyota had plans of launching the HiAce in India but has put the same on hold due to various reasons, the recent ban in Delhi on diesel vehicles being one of them.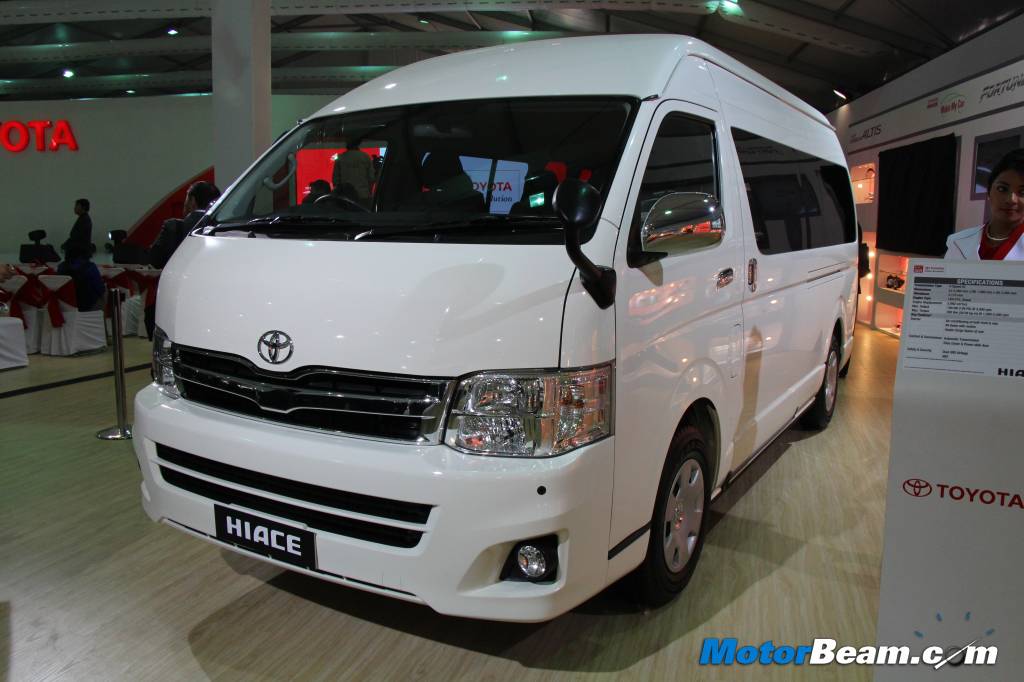 The degrading air quality in Delhi has forced automakers to rethink from making new investments in diesel capacity and technology, it has also now put the fate of new launches in limbo. Car makers who have lined their upcoming models for launch in the country, will be revisiting their plans with voices against the emissions of the cheaper fuel gaining traction.
Toyota had plans to bring its large multi-seater vehicle HiAce to India that did not meet its launch deadline of 2015. To really get going on this, the HiAce is now being sold in around 140 countries, is a luxury van developed to compliment the Innova which is well settled and also the highest-selling model for Toyota in India. This vehicle was earlier set to launch in the second quarter of 2015 and now with the Supreme Court ruling out diesel registration for vehicles with engine capacity above 2000cc, Toyota is now having a second thought on launching the 10-seater model in India.
The Toyota HiAce comes with a 4-cylinder diesel motor tuned to churn out 102 HP and 260 Nm of torque and is paired to a 4-speed automatic transmission, sending power to the rear wheels. The engine displacement of the HiAce is close to 3000cc, higher than the stipulated limit allowed to sell in Delhi. Volvo also decided to phase out the existing S80 sedan despite getting a new engine in mid-2015. The Swedish brand will soon replace the S80 with the S90.
Now the manufacturing fraternity in India is confused after the sudden change of policies and it has literally taken them off-guard. In addition to the Society of Indian Automobile Manufacturers (SIAM), companies have also individually approached the Supreme Court seeking a review of the decision. Manufacturers are even exploring the idea of downsizing engine capacity to under 2000cc to suit the new norms.