Triumph Trident Production Version Rendered
We bring to you the first render of the upcoming Triumph Trident.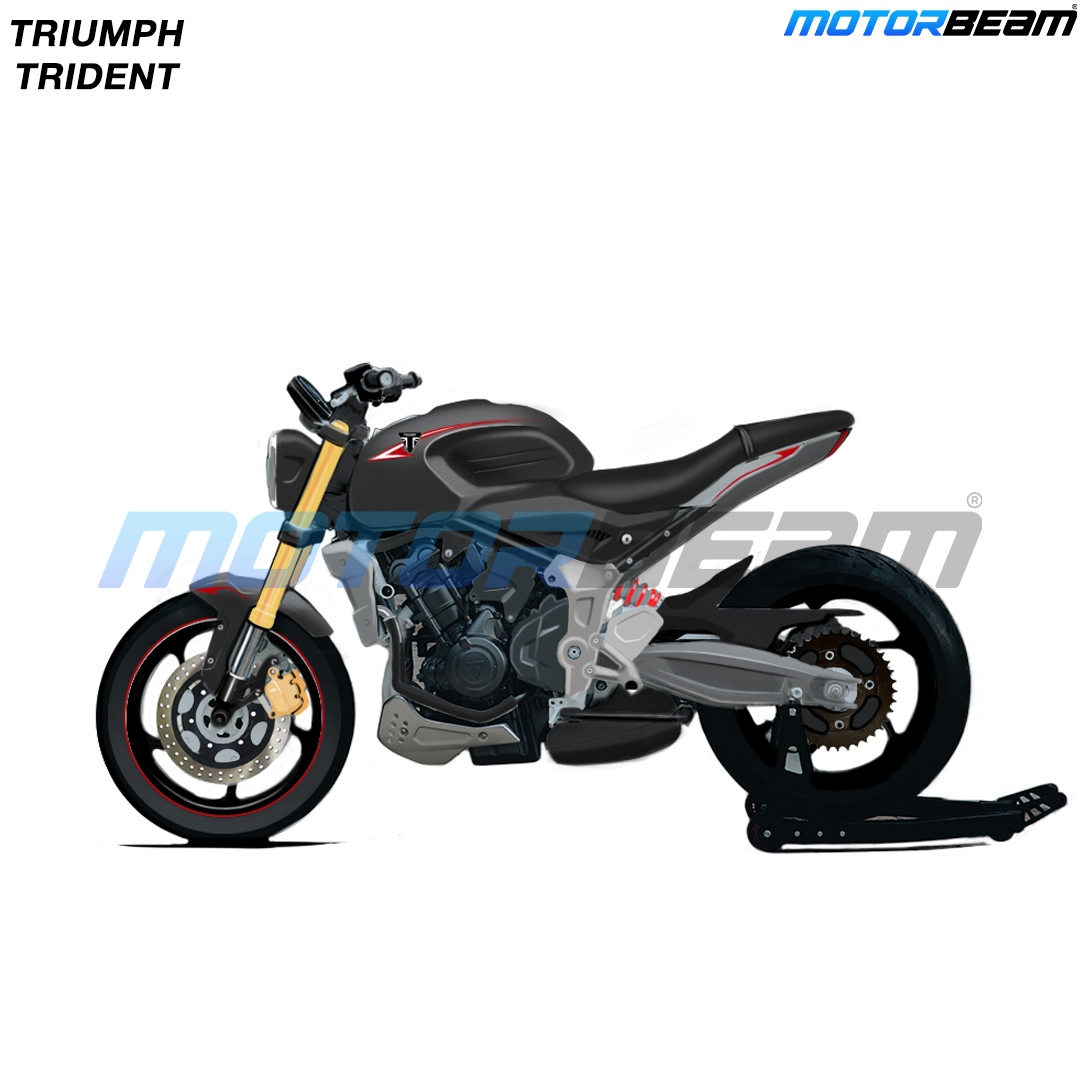 Recently, we saw the first photos of the Triumph Trident, which didn't really show much skin. So, the talented artists in our team took matters into their hands and have rendered how of the Triumph Trident might look in flesh.
The Triumph Trident will be an entry-level offering by the British brand. It will probably serve as a younger sister to the very capable Triumph Street Triple.
The name, which seems new to people, actually comes from Triumph's offering in 1970, also called the Triumph Trident.
The 2021 Triumph Trident has been styled by Rodolfo Frascoli, who has previously worked on the Tiger 900 as well. Triumph revealed the motorcycle only in white, but the rendering shows that the bike will look pretty good in colour.
The beefy tank, tail and the exhaust of the bike remind us of the previous-gen Triumph Street Triple 675. The upswept tail is minimalistic and compact but still looks in proportion to the front half.
The completely fresh bit is the frame, though. Triumph says that the Trident will feature an all-new steel frame, and judging from the previous Triumph bikes, the new frame will definitely be a charmer.
While Triumph showed the speedometer, we believe that the bike might also get Brembo callipers and Ohlin forks, as shown in the renderings.
Coming to the engine, Triumph has said that the Trident will feature the signature inline-3 setup. We think the engine will set it apart from the competition, as we've witnessed previously with the Street Triple and Daytona as well.
Moreover, an inline-3 setup has a lot of pros as it serves as a perfect blend of the low-end grunt of twins and top-end whack of the inline-4s. Not to forget, the soothing whistling exhaust note is just symphonic as well!
Also, many of you suspect that the Trident comes from the Bajaj-Triumph partnership, but it actually doesn't. Triumph has already revealed that they will manufacture the bike in Thailand.
Lastly, the Trident will most likely come to India because the middleweight naked category is booming here currently. We expect that Triumph will price the Trident aggressively, as they did with the recently launched Street Triple R.
Triumph Trident Rendered
We bring to you a rendering of how the production version of the Triumph Trident might look
We think it will get premium braking and suspension setups from Brembo and Ohlins, respectively
The render shows that the bike will look classy in flesh