TVS Set To Launch New Electric Scooter Tomorrow
TVS Motors' new electric scooter launch is set to take place tomorrow, it could be based on the existing iQube
TVS Motors is all set to launch its second electric scooter in India tomorrow. The company has flaunted a teaser on its social media handles as well. From the teaser, we can somewhat make out that it's going to be based on the existing iQube.
In the teaser, TVS says it's going to a bring a new formula of mobility that gets things done in a count of 1,2, and 3. We believe it could be something related to fast charging or so.
A photograph of the iQube is also seen on the teaser which means it could also be the launch of the long-range version of the iQube or a new iQube with some latest connected technologies like what the present day Olas and Athers have.
TVS has also reportedly informed that tomorrow's launch will be 1 of the most advanced electric scooters in India. The company will also share a key announcement for the electric mobility segment during the launch.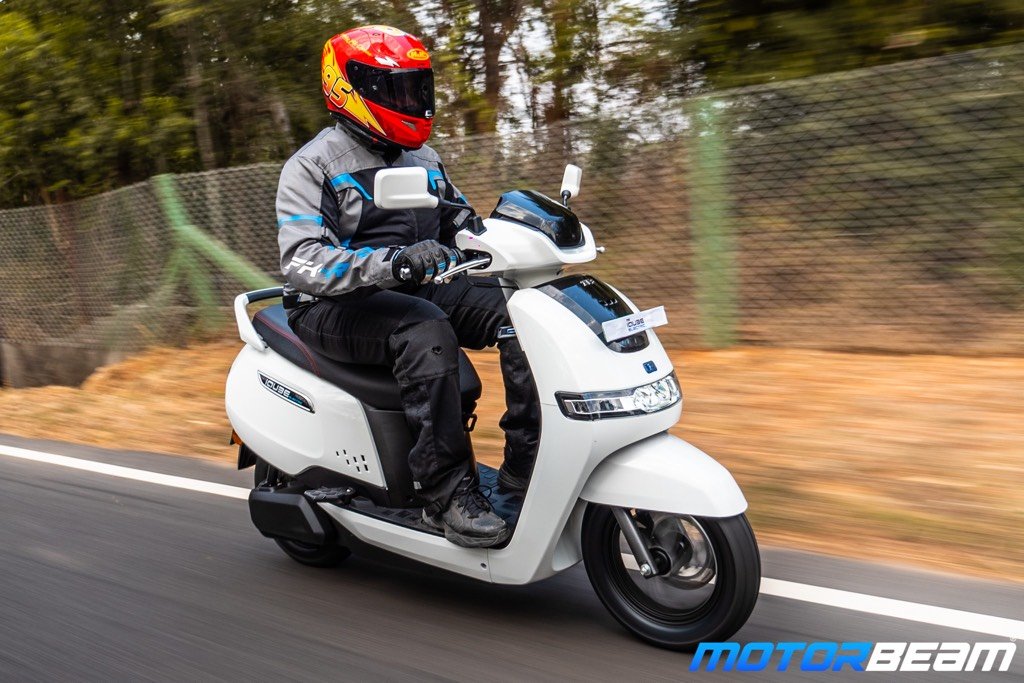 Our assumption could also be wrong as TVS is currently focusing a lot into the commercial vehicle segment to capitalise on its electric prowess. The company may launch a commercial iQube too.
TVS has an electric scooter named Creon which is in the prototype stage for years now. It could be better if TVS gives a new lease of life to the Creon as when it was showcased years ago, it was 1 of the most advanced scooters of its time.