TVS To Launch Qube Hybrid Scooter In 2013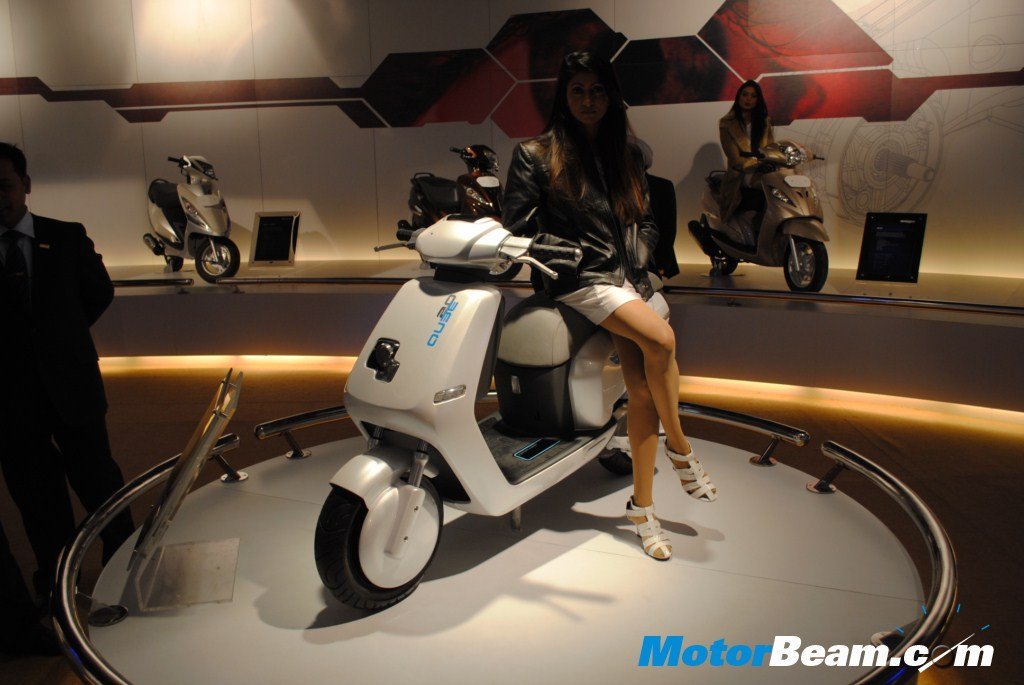 TVS will launch three new very exciting two-wheelers in the Indian market in the months to come. Two of these products we have already briefed you about earlier, which is a new Victor with a 110cc engine and a completely new 125cc scooter. The third product is a new scooter with hybrid drive, called the Qube. This hybrid scooter was showcased last year at the Indian Auto Expo which had attracted a lot of public interest. Exact dates of the launches are not known, but it is expected that these new TVS two-wheelers will be launched sometime in 2013.
The revolutionary TVS Qube scooter will be one of the most awaited launches in the scooter segment. This will be the first scooter in India to be launched with hybrid drive. It uses a 100cc engine with an additional electric motor and a battery pack. It boasts regenerative braking which charges the batteries on the go. There are many driving modes which the driver can choose. A Hybrid Economy Mode where the scooter runs on a combination of petrol engine and electric motor for maximum economy, a Hybrid Power Mode for maximum acceleration as well as independent battery or engine modes.
The Qube looks very futuristic too and has a segment first, projector headlamp. It is expected to have 35 percent lower emissions and a fuel efficiency of 70 km/l in city commuting. Pricing of this scooter is expected to be higher than other scooters in the market and one can expect it to touch close to Rs. 70,000/- owing to the higher technology inside this machine.
The 125cc scooter from TVS will not be launched under the Scooty brand name but be a completely new brand. This will be a typical CVT-transmission automatic scooter with higher power output and better fuel efficiency. TVS will also launch a new Victor 110cc motorcycle. This motorcycle will be more refined with better power delivery and will deliver better fuel economy. So TVS is on a roll with many new products into its portfolio which will definitely help in attracting better sales. However there are no signs of a higher capacity motorcycle yet.