Constant Fettling Yields Results, Ultraviolette F77's Range Upped [Update]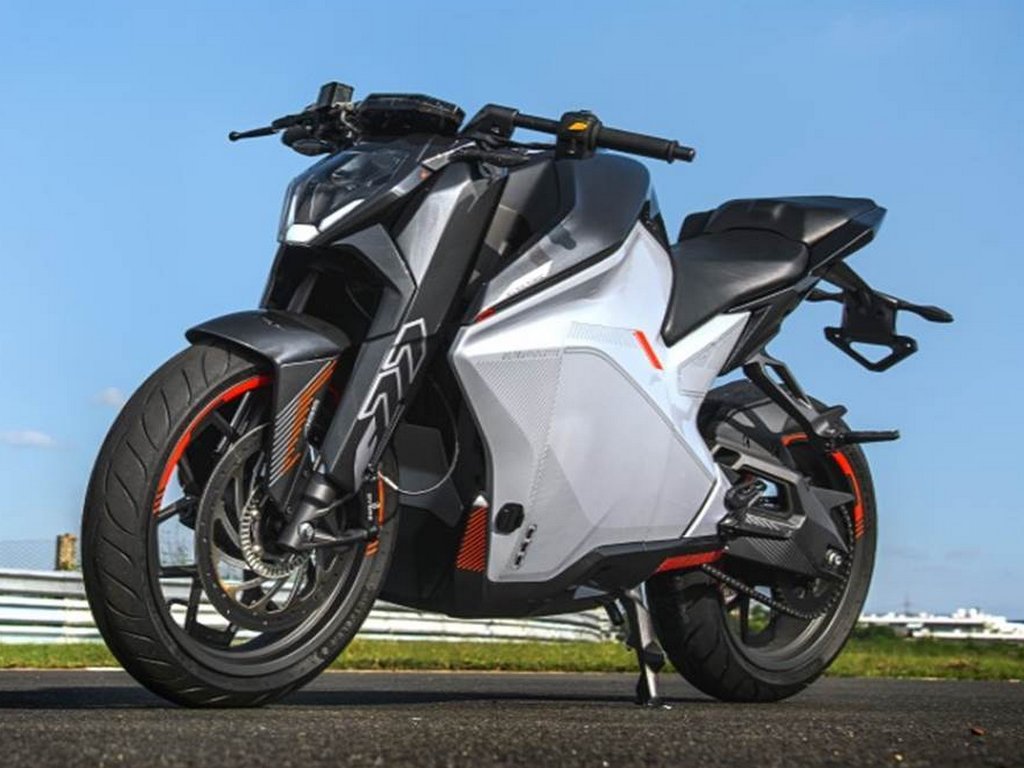 UPDATE – Ultraviolette has clarified that the F77 will come with an initial asking price which will be above Rs. 3 lakhs (ex showroom) and not Rs. 2.5 lakhs (ex-showroom) as mentioned previously in the article.
The claimed range of the Ultraviolette F77 will be over 200 km per charge
Ultraviolette Automotive, which will launch the F77 electric motorcycle this year in India, has boldly claimed that its first product will have over 200 km real world range.
Until now, the TVS-backed company had quoted a range of up to 150 km on a single charge for the F77. While the bike's range has been increased to over 200 km, Ultraviolette does not say how it did it.
The most sensible thing to assume would be that the combined capacity of the 3 battery packs that the electric bike can house has increased as development continued.
Having had plentiful time to silently improve its electric vehicle (EV) ever since officially unveiling it in November 2019, the Bengaluru-based bike maker says it has updated almost every aspect of the F77.
Its headlight bezel, for example, will be slightly different, while the digital dash comes with custom fonts and graphics and a 4-button module to operate its functions.
Then the battery management system has been improved from a safety perspective and apart from improving the range of F77, Ultraviolette also claim to have focused on the EV's performance levels remaining consistent up to a certain level of battery charge.
Having fitted additional structural elements to increase the stiffness of the F77 chassis, the EV maker admits that the bike will weigh more than before. What's more, the electric bike will have less power than the previously claimed 33.5 BHP.
It is not known if the EV's torque rating of 90 Nm and top speed of 150 km/hr have changed too. But, the brand claims the power difference will not be outright noticeable.
Upon launch, the Ultraviolette F77, which will be available in 3 variants, is likely to cost upwards of Rs. 3 lakhs (ex-showroom). It will be introduced in the market not in March as earlier claimed, but in the second quarter (Q2) of the current calendar year.
In the first year, Ultraviolette only plans to produce 15,000 units of the F77. But, production will be increased to 1.20 lakh units over a period of time.