Unauthorized Fitments Could Have Caused Tata Nano Fire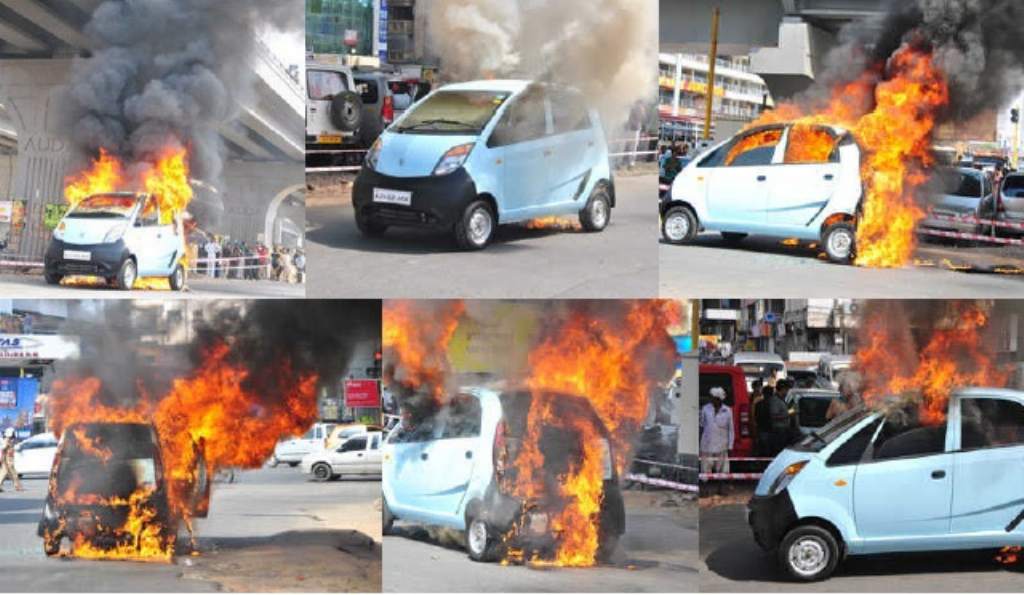 Few days back, we reported about Vipul Jani's Tata Nano going into flames near Shivranjani Crossroads. Tata Motors has released a statement which states the reason of the fire could be unauthorised electrical fitments to the car. Most owners opt for various after market fitments such as remote locking and music system, which should not be an issue as such but if companies want to defend themselves, they can almost certainly blame any unwanted modifications which has not been carried out by them.
"Tata Motors reaffirms that the updations carried out on the Nano eliminates any possibility of the incident that occurred in an old Nano in Ahmedabad. As admitted by the owner there were certain unauthorised electrical fitments in the car which may be the cause of the incident. Tata Motors is investigating the incident. The company would like to re-iterate that the Tata Nano is a robust car," Tata Motors said.