Ural Yamal Is A 2WD Motorcycle With A Sidecar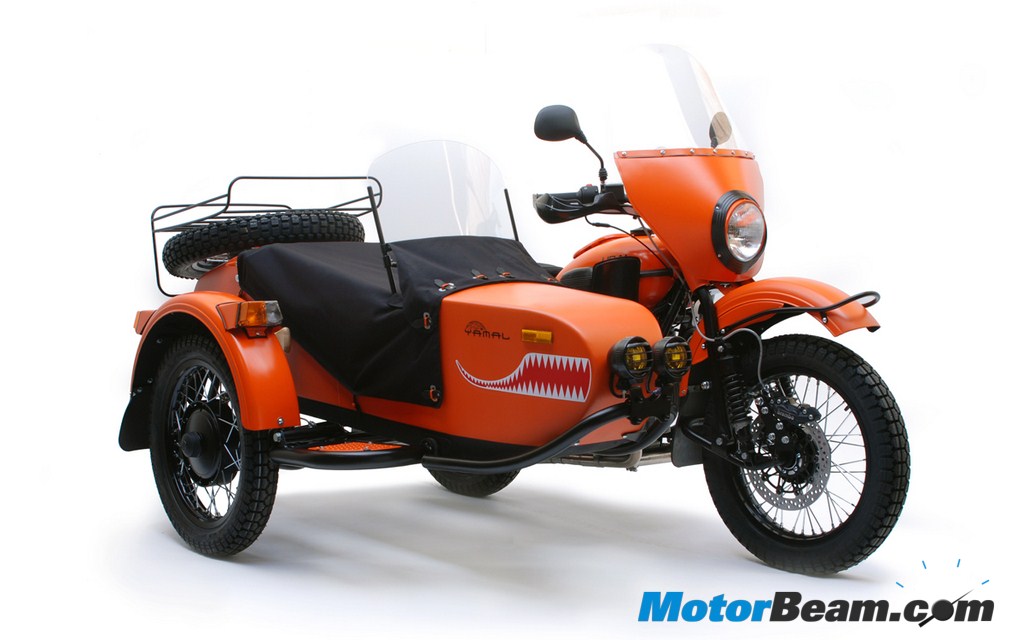 The Siberian manufacturer of motorcycles with sidecars, IMZ-Ural introduces its limited edition icebreaker inspired Ural Yamal, which is the only motorcycle equipped with an oar. Yamal translates as "the end of the Earth," it is a peninsula in Russia. Yamal is also the well-known icebreaker ship that spends its time conquering the frozen Arctic Ocean, just north of Siberia. Russian icebreakers are meant to be heavy, rugged, and focused entirely on their mission. Ural motorcycles are much like them. The motorcycle is durable, dependable, and able to conquer what typical motorcycles cannot.
This limited edition Yamal features its own double hull-of sorts-much like the boat. 3M coating is used to weather proof the lower portion of the sidecar body and the fenders for additional protection. The Ural Yamal is painted frozen orange and has a good presence. Its sidecar features dual fog lights for good illumination in the dark. Both rider and passenger comfort is enhanced with the addition of accessory fairing and windscreen. The Yamal boasts of on demand two-wheel drive system, knobby spare tire and hand guards.
Ural also features a wooden oar to double as a defensive tool or for maneuverability on thin ice. Total of 50 units of Yamal are built for the U.S. It is available for a price tag of $14,250 ( Rs. 7.8 lakhs). The main Ural products today are the heavy duty Ural sidecar motorcycles designed for rough Russian roads and the cruiser Wolf and Solo. There are many places in Russia where poor roads or an altogether lack of roads, make Ural motorcycles necessary to transport gear.
Ural motorcycles are equipped with four-stroke, air-cooled, flat-twin engines mated to a four-speed gear-box with reverse gear, shaft drive, two disc dry clutch, spring shock absorbers and drum brakes. The 749cc engine produces 40 BHP of power at 5600 RPM and 52 Nm of torque at 4600 RPM. Mileage is 11 km/l in the city and 14 km/l out on the highway.