USA Car Sales Figures For November 2015, Crossovers Get Popular
The US market saw sales grow impressively in November 2015, what is regarded as a slow month for the market thanks to the growing popularity of crossovers and compact SUVs.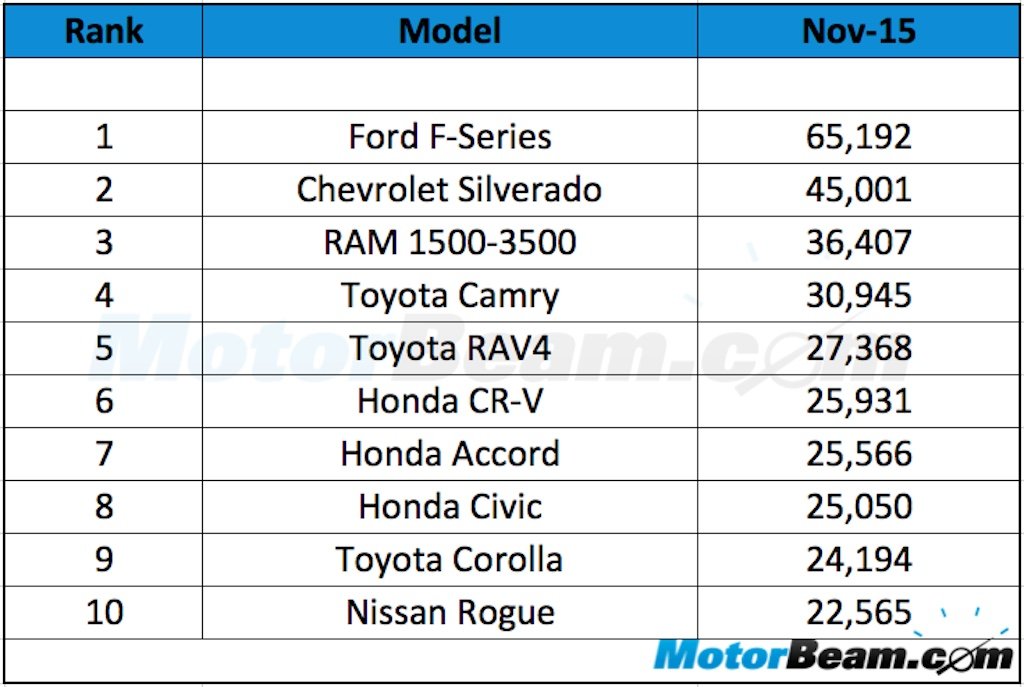 One of the biggest markets globally, the US car market is absolutely different from India and gives a completely different perspective in terms of consumer tastes and requirements. While small (yet brawny), trendy and frugal is the mantra for masses on this side of the hemisphere, the Americans like their cars as big, butch and imposing. Nevertheless, stringent emission norms and rising fuel prices are concerns which are being addressed with crossovers. Well, that's what the US car sales report for November 2015 tells us.
The previous month saw over 1.3 million cars being sold in the United States, which is an absolutely gigantic number compared to India. Over 59 percent of total sales were contributed by light trucks which are essentially pickups and premium SUVs. However, gaining ground in the American market are crossovers and compact SUVs as more options are now available across different prices and segments.
Reaping benefits were the Nissan Rogue (X-Trail in India), Toyota RAV4 and Chevrolet Trax that saw a major spike in volumes. The India bound Rogue witnessed a 49.8 percent hike in year-on-year sales with 22,565 units moving out of showrooms and was the 10th most popular model in the US. In comparison, sedans like the Nissan Altima (Teana), Ford Eclipse and Fusion saw numbers drop by a small margin. The top gainers continued to be the pickups like the Ford F-Series, Chevrolet Silverado and RAM 1500-3500 range. The reliable Toyota Camry and Corolla; Honda Civic and Accord continued to remain a popular choice.
The American market cumulatively sold 15.82 million units this calendar year and is inching closer towards an estimated 17 million units mark. Talking about automakers, General Motors is the volumes leader having retailed 2.29 lakh units, followed by Toyota that moved out 1.89 lakh units. The third best seller was Ford with 1.87 lakh units sold while FCA fell behind retailing 1.71 lakh units. Post the diesel scandal, Volkswagen US has shown a dramatic drop in sales by a massive 25 percent over the previous year.