Volkswagen ID Crozz Is An Electric Crossover At 2020 Auto Expo
Volkswagen has revealed their new electric crossover concept at the Expo.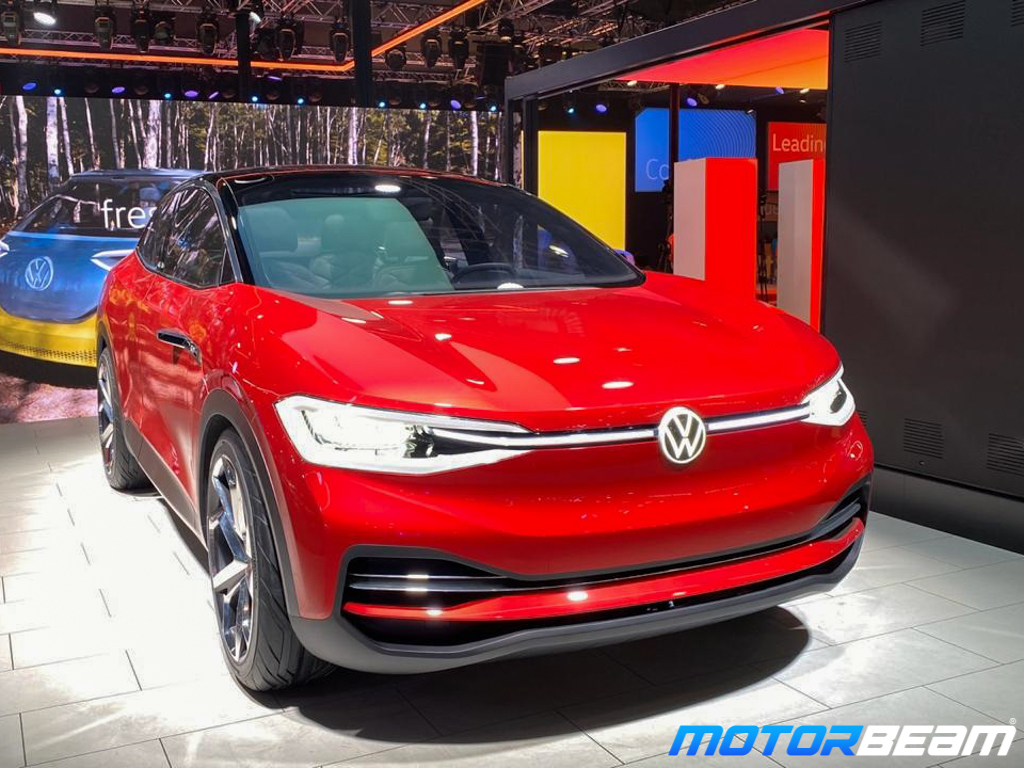 Volkswagen has come up with a range of new products at the Auto Expo 2020. The German carmaker is showcasing new and updated products for the Indian market along with some new concept cars for the future.
One of the interesting concepts here at the biennial event is the Volkswagen ID Crozz concept. It is an electric crossover concept which is a mix of a sedan and SUV design.
It was first showcased at the 2017 Shanghai Motor Show. Later VW tweaked the concept and displayed it at the 2017 Frankfurt Show as well.
Based on the Volkswagen MEB platform, the ID Crozz concept looks neat yet attractive. The front profile comes with LED headlights connected via an LED bar which looks cool. The side profile has huge tyres and a rugged appeal with a coupe-like roofline merging at the rear.
The rear profile of the VW ID Crozz is raised and gets a gloss black treatment with wraparound tail lights.
Powering the ID Crozz is an electric motor producing 306 HP and 450 Nm of torque. The top speed will be limited to 180 km/hr while the range is claimed to be 500 km on a single charge.
The Volkswagen ID Crozz is expected to enter production this year for the international markets. It will eventually make it to the Indian market soon after its global debut.