Volkswagen India Testing Polo Engine On Seat Ibiza
Seat is a spanish car manufacturer owned by the Volkswagen group. The Seat Ibiza is essentially a rebadged Volkswagen Polo and both the cars are based on the PQ25 platform. A bright red Seat Ibiza with german plates was at ARAI (Automotive Research Association of India). No the Seat Ibiza is not being launched in India, but Volkswagen is testing the 1.2 TSI engine on the Ibiza for the upcoming Polo due to be launched next year.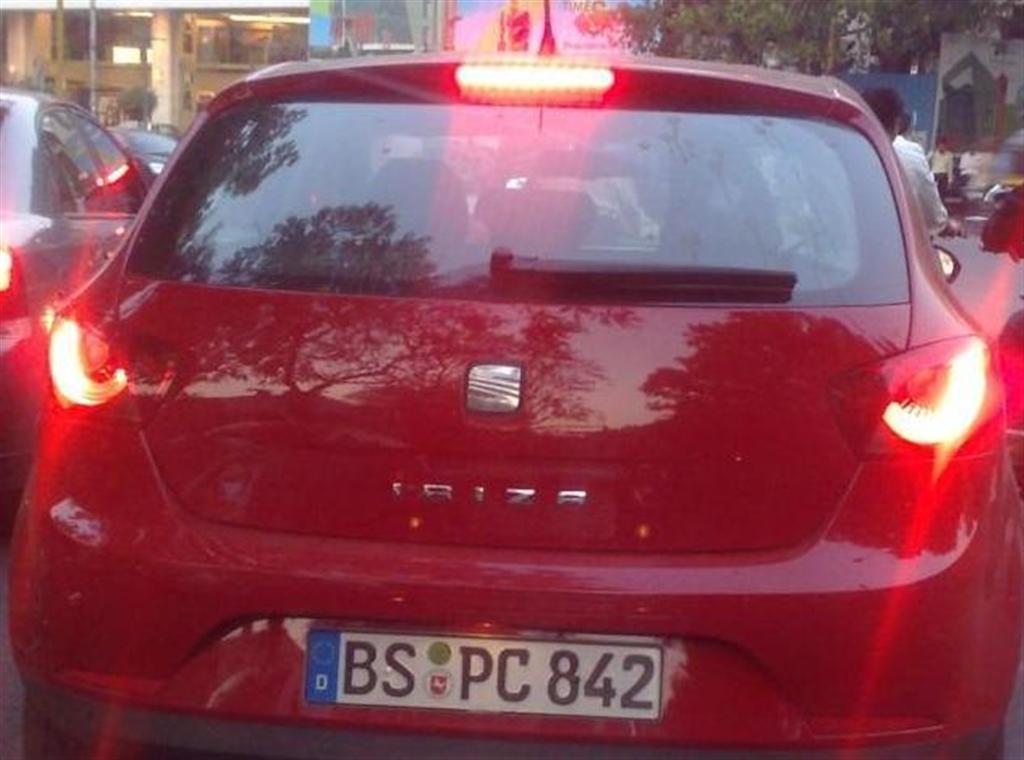 The above Ibiza was spotted by Karl, a team-bhp member in Pune. Maybe Seat thinks that if a car can run on Indian roads, it can run anywhere.